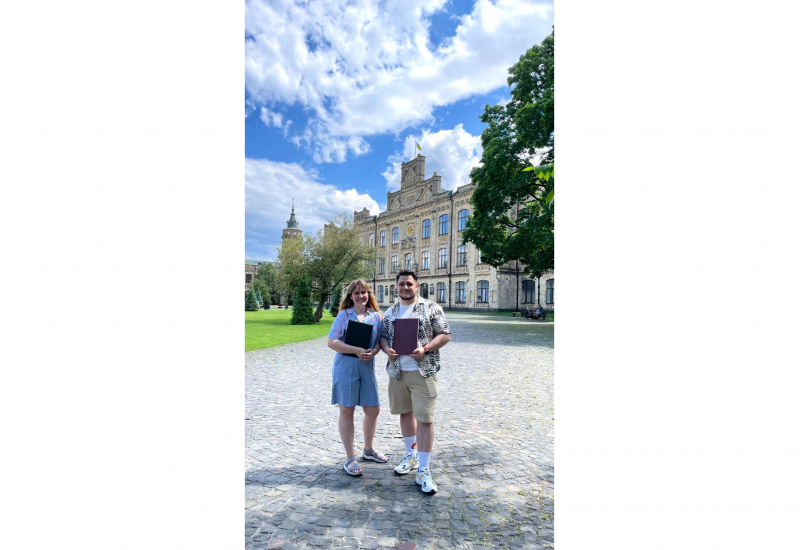 Tomorrow Danylo and Olena Kazymyrov will receive long-awaited diplomas and become masters in software engineering. The graduates wend their way through these six years of studying together: they met and fell in love with each other being the first-year students of the Faculty of Applied Mathematics, and a year ago, being already a master's students, they got married.
However, they are grateful to the university not only for their relationships.
"Due to Igor Sikorsky Kyiv Polytechnic Institute, we have found cool friends and the first job, the community, great lecturers, with whom we are constantly in touch and ask them anything. Our diplomas are a worthy result of hard work," - the couple concludes.