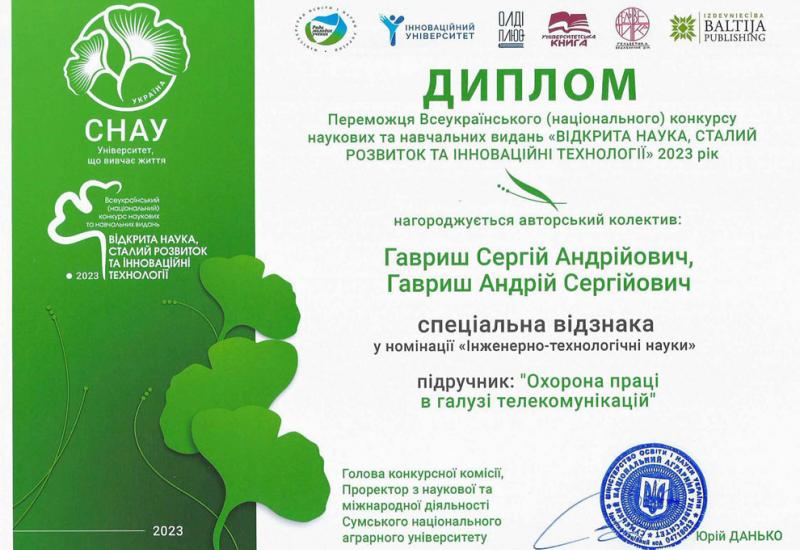 During May-July 2023, all stages of the III All-Ukrainian (national) competition of scientific and educational publications "Open Science, Sustainable Development and Innovative Technologies" took place.
Two previous competitions were held in 2020 and 2021. The third competition was held on the basis of higher education institutions in the city of Sumy with the involvement of leading Ukrainian publishers. The competition was also supported by representatives and publishers from the European Union.
Representatives from all regions of Ukraine took part in the contest. It was open to all authors (teams of authors) of scientific and educational publications who are citizens of Ukraine. Individuals and legal entities submitted scientific and educational publications, which the competition committee carefully checked for compliance with the high selection criteria set out in the Competition Regulations. Particular attention was paid to the importance of the competition works for the educational process, scientific research and the economy. The competition's nominations included engineering and technology, social sciences, humanities and economics, agrobiology, and others.
We are pleased to announce that in the nomination "Engineering and technological sciences" of this prestigious All-Ukrainian competition, the winner's diploma was awarded to the teachers of Igor Sikorsky Kyiv Polytechnic Institute. The author's team consisting of Associate Professor of the Department of Labor Protection, Industrial and Civil Safety of the Institute of IEE, Candidate of Technical Sciences Sergiy Gavrysh and Associate Professor of the Department of Nuclear Power Plants of the Institute of IATE, Candidate of Technical Sciences. Andrii Sergiiovych Havrysh received a special award - the Crystal Cup - for the textbook "Occupational Safety in the Field of Telecommunications", which has the stamp of the Ministry of Education and Science of Ukraine, edition four, revised and supplemented in 2023 (previous editions - 2011, 2014, 2019).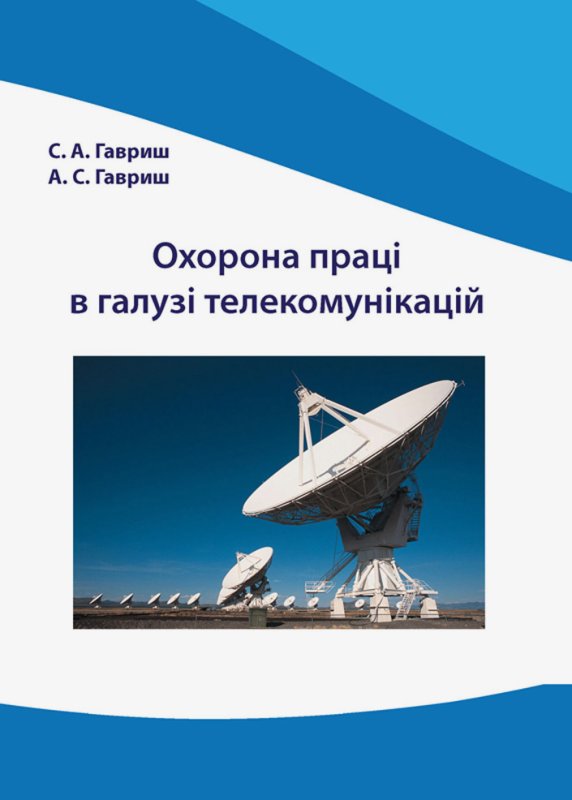 The authors dedicate this success on the occasion of the 125th anniversary of the university foundation to our glorious KPI. The creative achievements of Serhiy Andriyovych Havrysh, who, unfortunately, did not live to see the bright moment of success, continue to benefit students, teachers, scientists, specialists and people not only in Ukraine but also far beyond its borders (see "KP" №16 of 12.05.2016, №8 of 15.03.2018 and № 31 of 01.11.2018).