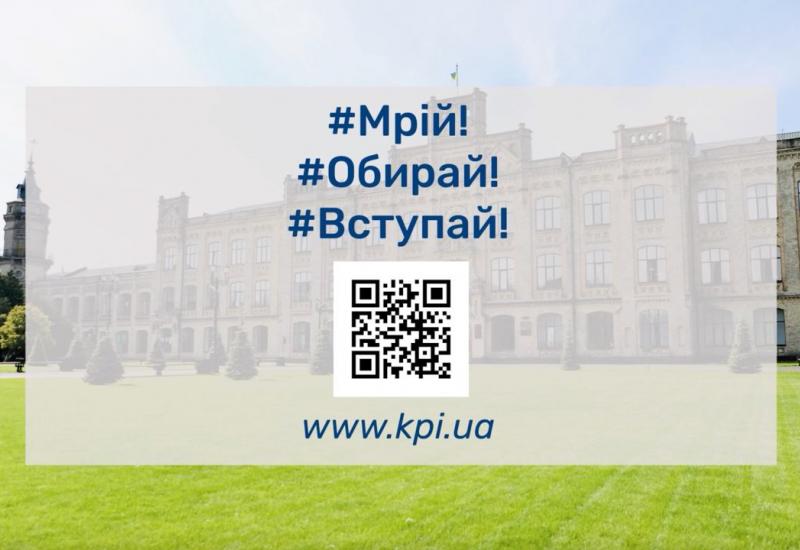 You can't decide on a profession, but you dream of being a sought-after specialist?
Do you want to study at the best technical university in the country but don't know where to start?
Then the project "Dream 2. I want to be!" is for you, for the future KPI student 😉.
This is the first career guidance project in Ukraine that will help you choose your future profession, understand what you will be taught and how to apply the knowledge gained at Igor Sikorsky Kyiv Polytechnic Institute in life, for example, during the restoration of one of the symbols of our country - the Mriya(Dream) airplane.
Remember, all specialists, regardless of their profession, are needed and important for the country. We will help everyone to choose their own path and realize their dreams!
Dream! Make your choice! Enroll!