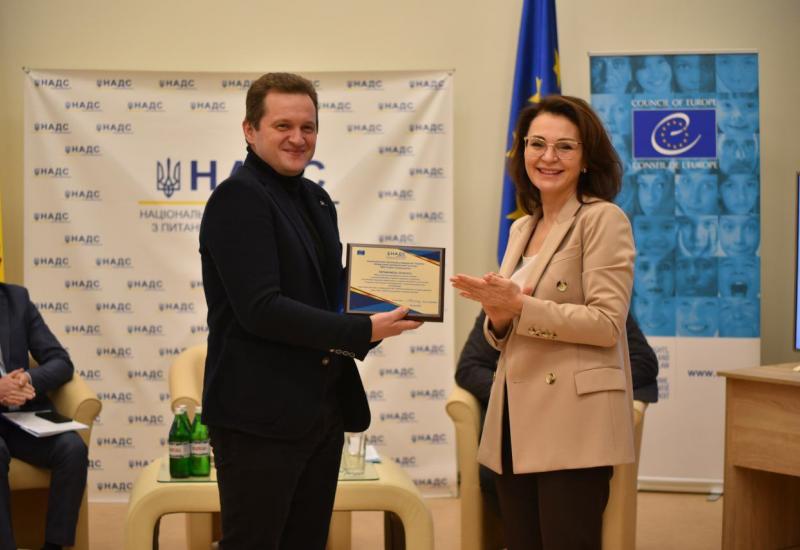 The Faculty of Sociology and Law of Igor Sikorsky Kyiv Polytechnic Institute took part in the contest "Best practices for implementing educational innovations in the system of professional training for civil servants" for the third time. The project presented by the university team took the first place.
The competition of educational innovations is an annual practice of universities that train specialists in the specialty "Public management and administration". The essence of the competition is that higher educational institutions submit atypical innovative pedagogical solutions for the formation of competencies in this field.
The 2020 competition is organized by the National Agency of Ukraine on Civil Service with the support of the Council of Europe. Last year, Igor Sikorsky Kyiv Polytechnic Institute presented an online skills contest in governance and won the silver. The university team is among the winners this year as well.
The team developed the "Simulator of managerial decisions and proposals", which allows students to develop their own approaches to managerial decisions on real cases and discuss them with experts. Students can practice document management in secondary education institutions, electronic elections, and state reforms.
"We offered a simulator of managerial decisions, a platform for interaction between students and potential employers and stakeholders, where cases from the field of public management would be considered. Students would propose their decisions, and stakeholders would evaluate and review. The cases are highly specialized, such as the legal regulation of transplantology in Ukraine, and the stakeholders are also niche — former ministers of health, for example," Olena Akimova, the dean of the Faculty of Sociology and Law, explains.
In addition to the competition of educational innovations, the Faculty of Sociology and Law is currently competing in the All-Ukrainian Anti-Corruption Moot Court — a traditional legal practice-oriented competition for students. The selection of participants is still ongoing, but the team of the Igor Sikorsky Kyiv Polytechnic Institute has already entered the pool of semi-finalists.