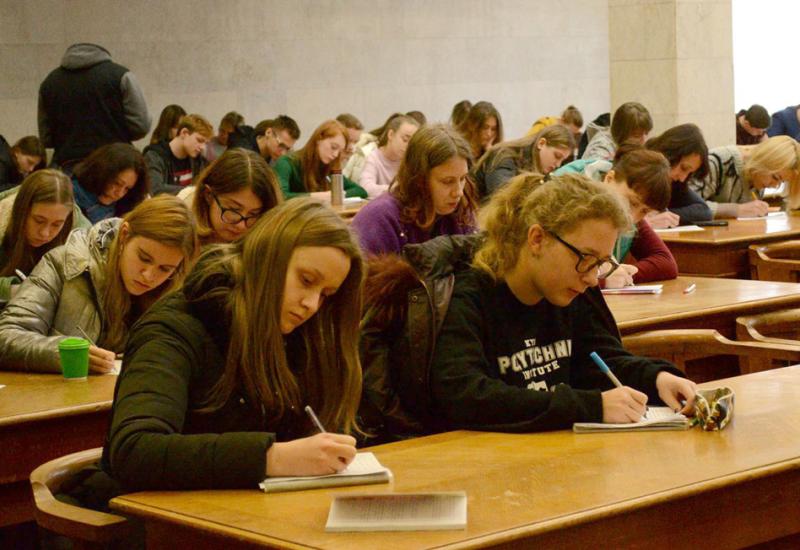 For the seventeenth time traditionally, on the Ukrainian writing and language Day, the 9th of November, anyone who wanted had the opportunity to write the radio dictation of the national unity.
This year it was called "Our songs". The text was read by the Associate Professor of the Borys Grinchenko Kyiv University, TV- and radio-presenter Olexandr Avramenko. He is the author of textbooks and handbooks on the Ukrainian language and writes the original text of a dictation, which nobody but he sees and knows.
"The dictation of the national unity was created 16 years ago as a way of uniting around the word. Our primary goal is not so much testing literacy, although it is also very important, but encouraging more and more people to join, write and send us letters," said the editor-in-chief of the First Channel of the Ukrainian Radio, Alina Akulenko.
Polytechniciants also joined to the All-Ukrainian action. On the Ukrainian writing and language Day, university's employees, students, lyceum students and all those who are interested in the event, gathered in the The Scientific and Technical Library named after G.I. Denysenko and wrote the traditional dictation of national unity.