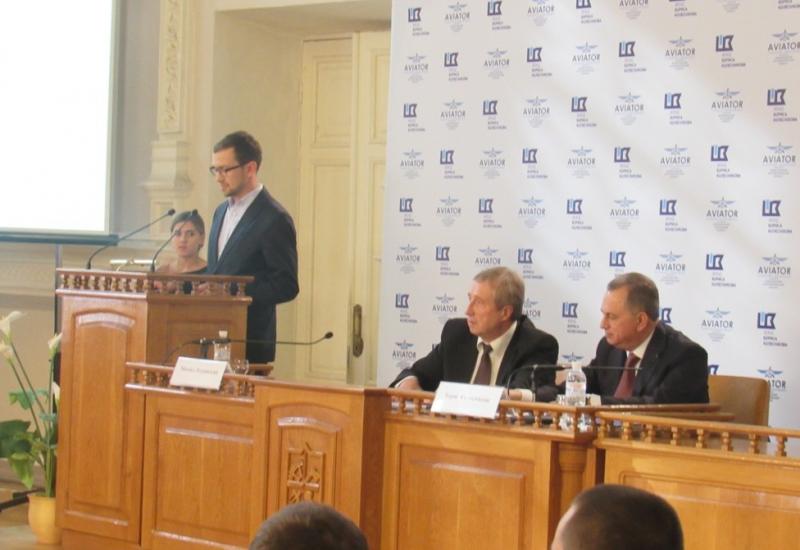 In October, 20, there was a solemn opening of All-Ukrainian competition "Aviator 2017" in National technical university of Ukraine "Igor Sikorsky Kyiv polytechnic institute".
The competition founder is the Fund of Borys Kolesnikov and it will be held for the sixth time. The participants are students of technical specialties of particular orientation of leading technical universities of the country. According to the moderators, this competition is aimed at contributing to the development of science and technology, providing some help to aviation students, encouraging them to professional development. The competition is becoming more extensive: this year polytechnic universities of our country are joining aviation higher educational establishments and colleges of Kyiv, Kharkiv, Kropyvnytskyi, Dnipro, Zaporizhzhia, Sloviansk, Kryvyi Rih and Kremenchuk. Thus, from now on all Ukrainian students that are obtaining technical education and are interested in aviation can take part in "Avatar" competition.
"Avatar 2017" competition will last to March, 2017. 100 winners of this competition will get a chance to visit International Paris air show Le Bourget in summer, next year.
Rector of NTUU "Igor Sikorsky KPI", academician of Ukrainian NAS, Mykhailo Zgurovsky, and the President of charity fund Birys Kolesnikov, director of the Fund, Sophia Mudryk, field specialists; students of the Faculty of Aerospace Systems and Mechanical and Engineering Institute of Igor Sikorsky KPI as well as students of other higher educational establishments took part in official opening ceremony.
In the course of official opening ceremony, competition participants found out about the features of "Aviator" that has just started its activity, rules of participation and panel of judges. The last-year winners of "Aviator" competition gave their speeches in front of the participants.
In the end the moderators answered all questions asked by students.