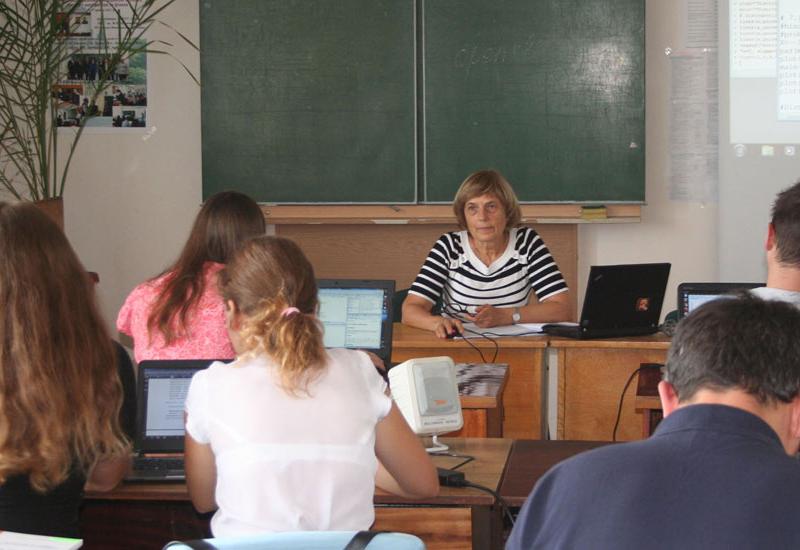 From 29 August to 2th September at the department of mathematical analysis and probability theory in cooperation with European universities under the program "Erasmus +" was read lectures by prof. Danute Krapavitskayte (Vilnyuskyy Gediminas Technical University, Lithuania) on "The use of language R to probability theory and statistics."
This course not only for interested students and faculty of our university, but also for representatives of another universities such as KNU. Shevchenko Institute of Mathematics of the National Academy of Sciences of Ukraine and KMA.As students and teachers interested in study quite popular and widespread abroad but poorly presented and implemented in Ukraine, the software environment R. R - a programming language for statistical computing, analysis and presentation of data in graphical form, which is considered standard modern statistical programs. The main advantages of R is its accessability, easy in use and powerful range of tools that allow you to use it in research in many fields of science, such as probability theory, mathematical statistics, statistical genetics, physics, finance, econometrics and others.
These lectures were particularly topical because in physics and mathematics department in the new specializations "Insurance and Financial Mathematics" is this year's planned introduction of R language in teaching some new special subjects. They have made it possible to see the approach in teaching and some features of the application in practice of the language from scientists who use it in their daily work and studies. This will help to improve the quality content of new courses.
It should be noted that the lecturer was struck by the interest and motivation of students of the course. This lecture took place in a friendly and fruitful atmosphere.