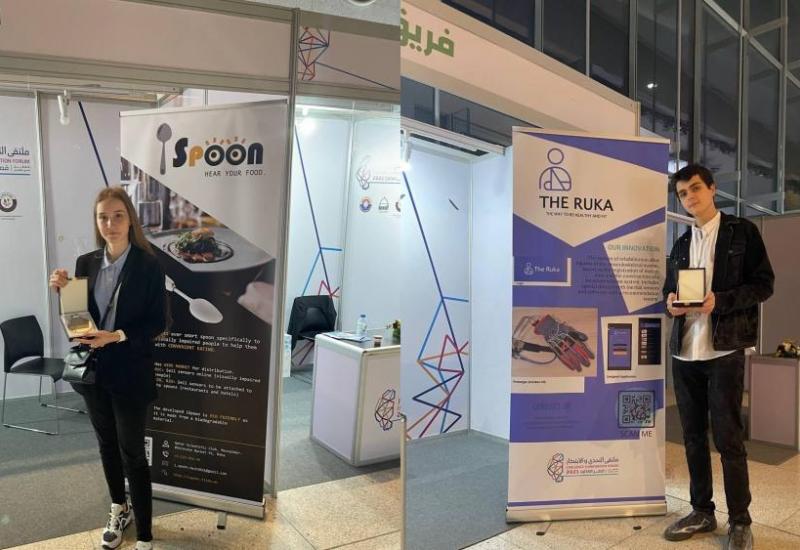 Elizabeth Stolyarchuk and Volodymyr Karan, second-year students at the Institute for Applied Systems Analysis, won silver medals at the Challenge and Innovation Forum (CIF) Qatar 2021, which took place on November 7-11.
CIF Qatar 2021 is a forum aimed at encouraging the scientific activity of inventors from around the world and drawing the attention of the international scientific community to the study of the latest developments in the field of innovation and modern technologies. During it there are two main competitions - an exhibition of the best inventions and a hackathon. The competition of inventions demonstrates the projects of individual inventors, then the participants are divided into groups, where they compete for the development of their unique ideas from scratch to the startup in just 48 hours.
The forum also hosts an exhibition of futuristic and intelligent devices, seminars to attract and motivate young people to participate in scientific and innovative activities.
Supervisor of Elizaveta and Vladimir - a lecturer at the Department of Information Security Oleg Kozlenko. For Elizaveta, Qatari silver was the eighth victory at international events in the last year.