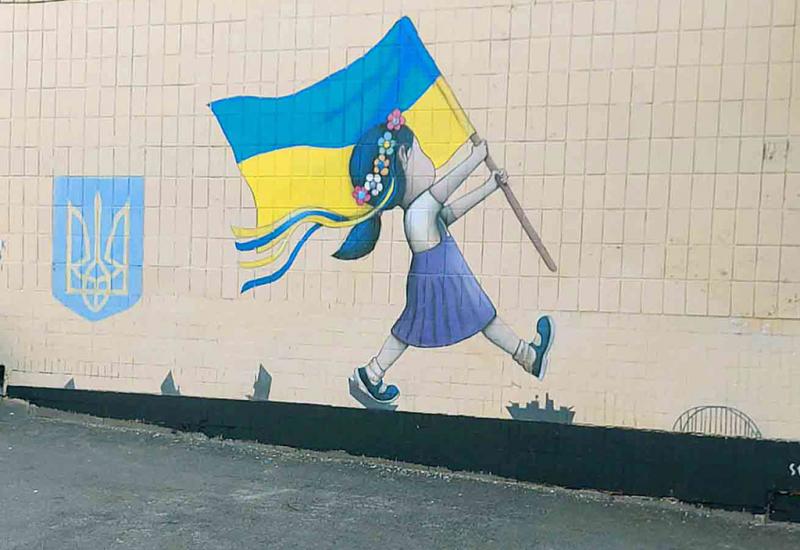 During 2008-2023, more than 170 murals appeared on Kyiv buildings. Especially popular were the patriotic murals.
On July 16, the French street artist Julien Malland, known as Seth Globepainter, together with his assistant Angela, created two more such paintings in KPI during the World Day. One mural decorated the wall of a small kiosk opposite the building #20 on Polytechnic Street, and the other one - the dormitory #15 on Metalistiv Street, 5.
The wall of the kiosk depicts a girl and a boy who are homesick. The artist dedicated this painting to all the children who were forced to leave Ukraine with their families due to the full-scale Russian aggression. According to the author, IDPs need the support of the societies and governments of the countries where they are now living.

Julien Mullan and Angela created the mural "Ukraine on the March" on the wall of dormitory #15. The work symbolizes the resistance of the Ukrainian people to the Russian aggressors. It depicts a girl with a Ukrainian flag, who boldly marches forward, trampling on Russian warships.
Julien Mullan, a native of Paris, has been working as a street artist since the early 1990s. The largest of his works can be seen in Kyiv - on Olhynska Street, Andriyivskyi Descent and Borychevyi Tok. The artist most often chooses children as the heroes of his works because they suffer the most from the injustice that adults bring into this world…
So two more murals have appeared in Kyiv. There is hope that these are not the last works of Julien Malland in the capital of Ukraine.