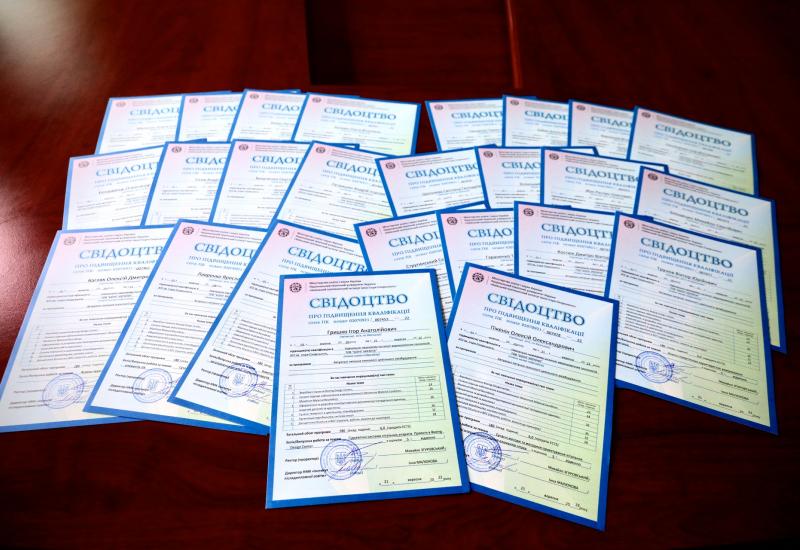 Lecturers and postgraduate students of Igor Sikorsky Kyiv Polytechnic Institute took advanced training courses from Boeing Ukraine LLC under the program "Civil Aviation Technology Topical Issues".
26 lecturers from Educational and Research Institute of Mechanical Engineering, Education and Research Institute of Aerospace Technologies, and Y. O. Paton Educational and Research Institute of Materials Science and Welding studied topical issues of civil aircraft engineering technologies for two years.
The knowledge gained during the course will be used in training students and the educational programs development.
The photo shows the presentation of certificates of professional development.