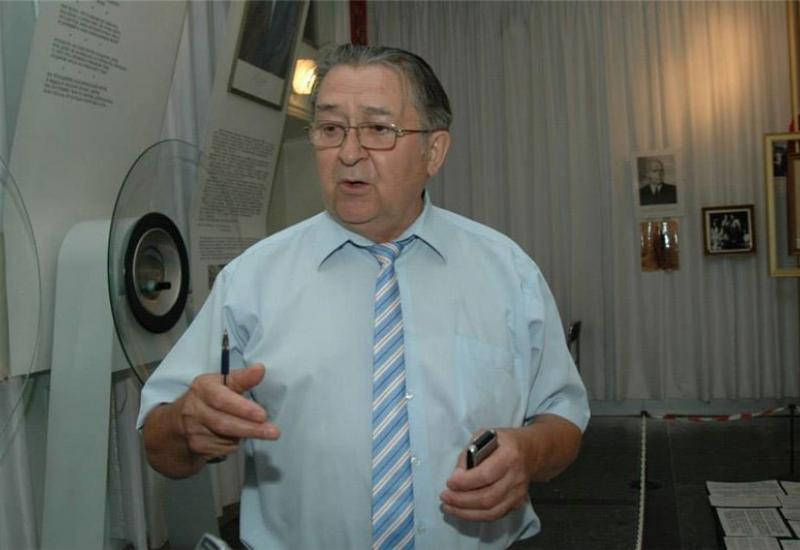 Famous master of miniatures Nikolai Sergeyevich Syadristy was born in 1937 in the village Kolisnykivka in Kharkivshchyna.
He studied at the Kharkiv Art School, graduated from Kharkov Agricultural Institute. He worked within his specialty in Zakarpattia, the institute systems of NAN of UkrSSR . Master of Sports of the USSR, the absolute champion of Ukraine in underwater sports. A man of diverse interests, M.Syadrystyy has been occupied himself with creating miniatures more than 40 years. All miniatures are handmade for its unique technology for each work.
He is the author of "Is it difficult to shoe a flea?" and "Secrets of Microtechnique". The last book was reediting several times and won the first prize at National competition (1970) for the best non-fiction book. A master was given a title of "People's Artist of Ukraine".The word microminiature was created thanks to this craftsman, which previously was not in the encyclopedia or dictionary. Nikolay Syadristogo's Art spared all continents, leaving a good impression among viewers around the world. The most of his works are presented at the Moscow Polytechnic Museum, the permanent exhibition of miniatures in the Crypt Reserve and the Muse
Artistic and technical microminiatures Nicholas Syadristogo expand understanding of the human potential, in tune with our time when people in many areas of science and technology deep into the microcosm. um of miniatures in the Principality of Andorra.