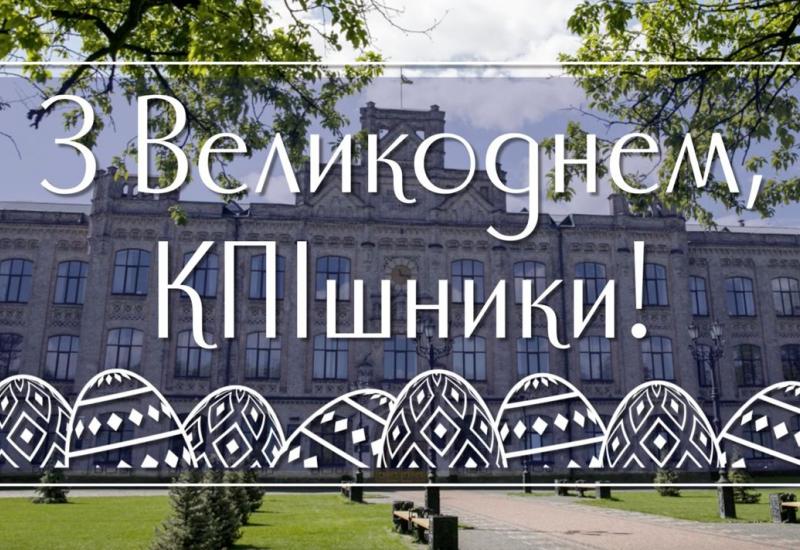 Dear Kyiv Polytechnics! The bright holiday of Easter is a tradition that Ukrainians pass on from generation to generation: in the towels on the Easter basket, the ornaments of Easter eggs, family recipes for Easter cake, and the customs of hayivky and pouring. Our future lies in preserving our historical memory and cultural code. Today, we must cherish it as never before, defend not only our borders from the enemy, but also our identity and commonality with all Ukrainians-those who lived before us and those with whom we share these difficult times.
Unfortunately, not everyone will spend this day with their families. Some will send Easter bread to the front. There are families who have lost their loved ones, their homes, and cities and countries have become divided. The war has already claimed thirty-two of our employees and pupils. They have gone down in the history of the university forever.
I wish you, dear KPI students, not to lose hope and faith. Create light yourself - through your work, helping your neighbors, supporting the weak, bringing peace closer every day.
I am grateful to every hero and heroine who are protecting us in the army today, giving us the conditions for work and study and everyday life. Every day we remember the price of our opportunity to live and work in peaceful cities. I am grateful to those who continue to study and work despite everything. Remember that your work is indispensable both during the war and after our victory.
We have been standing for more than a year and will continue to do so for as long as it takes.
Glory to Ukraine!
With sincere wishes for a speedy Victory, goodness and happiness!
Rector of Igor Sikorsky Kyiv Polytechnic Institute Mykhailo Zgurovsky