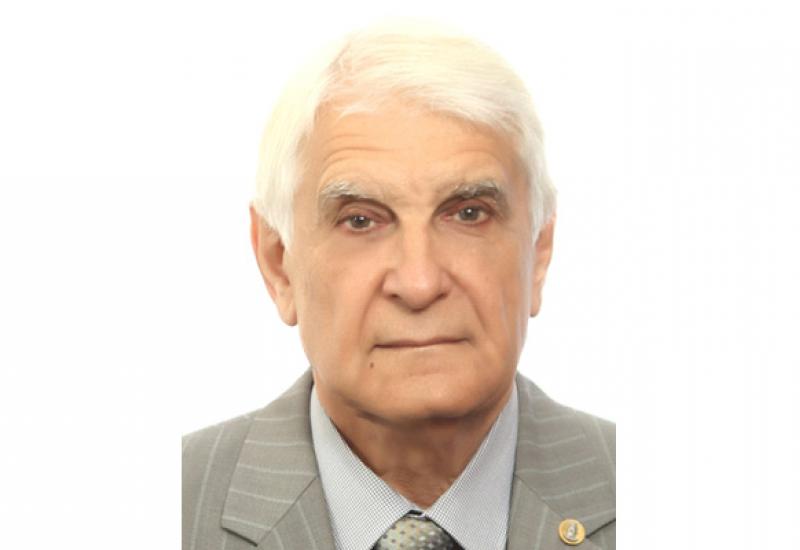 Honorary title "Honorary Worker of Science and Technology of Ukraine" was given to Artem Artemovych Khalatov by the Decree of the President of Ukraine No.188, dated June, 27, 2018, "On Celebration of the State Awards of Ukraine on the occasion of the Day of the Constitution of Ukraine".
Artem Artemovych Khalatov is a Head of the Department of Physics of Power Systems of the Physical-Technical Institute of the Igor Sikorsky Kyiv Polytechnic Institute, Head of the Department of the Institute of Technical Thermophysics of the National Academy of Sciences of Ukraine, Academician of the National Academy of Sciences of Ukraine, Doctor of Technical Sciences, Professor, Specialist in the field of high-temperature thermophysics, power engineering and heat engineering.
He created the world-famous scientific school on cooling systems for gas turbine blades. Among his students there are 37 candidates and 5 doctors of sciences, one of whom was elected a corresponding member of the National Academy of Sciences of Ukraine. He is the author and co-author of 27 monographs, more than 700 scientific works (over 100 of them published abroad), 110 patents and inventions, 17 textbooks. He is the Honorary Professor at the University of Cardiff (Great Britain), W.W. Clyde Chair Professor at University of Utah (USA).
A.A. Khalatov and his scientific school carried out large-scale scientific researches of the problem of thermogasodynamics of flows in the fields of centrifugal mass forces. The results of fundamental researches are implemented in energy, ship and aviation gas turbine, heat and power engineering, heat engineering, power engineering, mechanical engineering (more than 100 enterprises) with significant economic, social and defense effects.