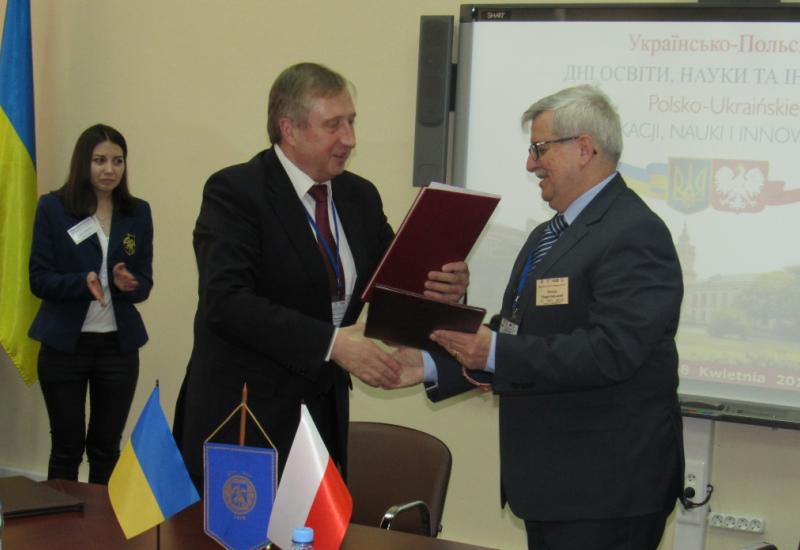 Second day of Forum of rectors of higher technical educational establishments of Ukraine and Poland was devoted to discussion of problems the most important for both countries. These discussions were held as seven round tables.
The atmosphere of meetings contributed not only to effective search of ways aimed at combating common problems but also setting direct contacts between universities. Thus, it is no wonder that in the course of round table meeting devoted to issues of European accreditation of engineering education, certification of engineers and rating of curricula, two understanding agreements were signed immediately – between National technical university of Ukraine "Igor Sikorsky polytechnic institute" and Poznanska university of technologies as well as State higher educational establishment "National mining university" (Dnopro city) and Poznanska university of technologies. Rectors of these universities Mykhailo Zgurovsky, Hennadii Pivniak and Tomasz Lodygowski signed the agreements.
The results of round tables were summed up by co-heads of International organizing committee of Forum Waldemar Sivinsky and Sergii Sydorenko.
The Forum ended with big concert "Warsaw in Kyiv" in Center of culture and art of Igor Sikorsky Kyiv polytechnic institute. The best performance ensembles of Polish and Ukrainian universities took part in it. A special guest of the concert was a singer Kasia Moś who will represent Poland this year in the final of singing competition "Eurovision".