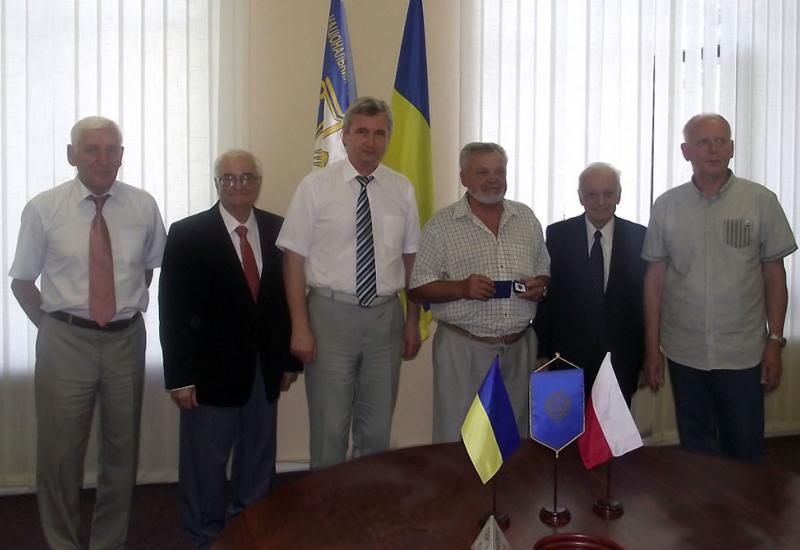 This year, the General Directorate Federation of Scientific and Technical Societies of Poland was awarded by Honorary Gold signs of professors NTUU "KPI" – a vice-rector for scientific and pedagogical Alexei Novikov and the head of the department of renewable energy sources FEA Stepan Kudrya.
Awards were handed at the beginning of September in a solemn atmosphere by the HoD "KPI" graduates in Poland Janusz Fuchsa and his deputy Sigmund Nikodem. Guests noted that in the field of constantly operating connections of NTUU "KPI" and universities of Poland that exactly recipient of an award adds many efforts for development and increase of collaboration efficiency of scientists in our countries. Thus, extremely active participation in creation and organization of activity common Ukrainian-Polish Center of improvement technologies of renewable energy and energy efficiency took Stepan Oleksandrovich Kudrya.
After awarding ceremony, the specialists of "KPI" provided information to guests from Poland about a number of projects that could be the subject of joint activities in the development of high technologies and innovative entrepreneurship.