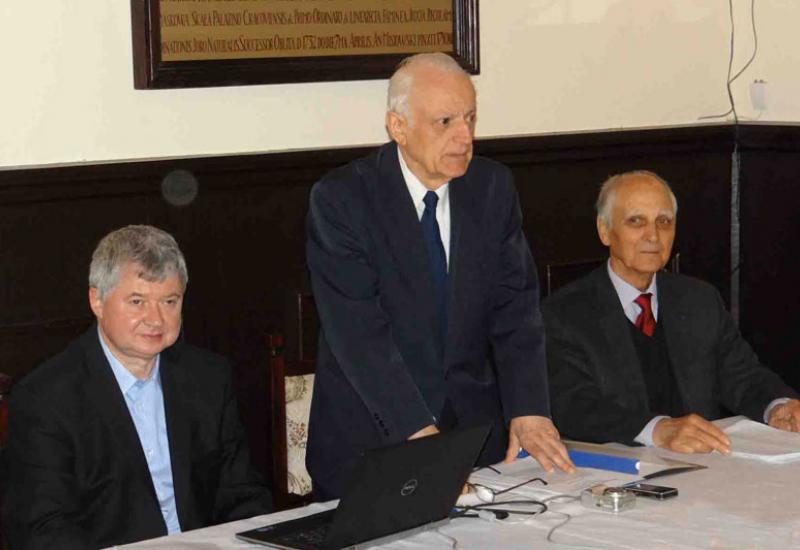 Seminar: "Economic cooperation of Poland and Ukraine", which traditionally organizes Section KPI students this year took place in the rest home "Ryhvald yard" near the city Zywiec (Poland, Silesia voivodship) from 22 to 24 May 2015.
"KPI" presented at the seminar Mr. B.Tsyganok Basil Gerasymchuk. The workshop started a moment of silence - participants honored the memory of deceased colleagues and staff and students KPI killed in the fighting in Donbas. Professors from Kyiv told about the university and about the social and political situation in Ukraine. They accompanied their story slideshow. After the speech, Boris and Basil Tsiganok Gerasymchuk replied to questions put members of the Section.
Report on the economy of Ukraine did Paul Vehetskyy - the main organizer of this year's seminar. Based on data from the State Statistics Service of Ukraine, he informed the participants that in 2014 gross domestic product of Ukraine decreased, decreased volume of industrial production and construction works performed, there was a fall in exports and imports, decrease of foreign investments. However, better than last year, were the results of the agro-industrial complex.
A report on the economic cooperation between Poland and Ukraine made Janusz Fuchs. Based on data from the Ministry of Economy of Poland, he said that trade turnover of the two countries last year declined, while the observed decline in Polish exports to Ukraine and increased imports. The Polish exports traditionally dominated by engineering products and chemicals, and import - metallurgy and fertilizers. Unfortunately, decreased volumes and Polish investments.
Each participant of the seminar was the 30th edition of the series "Memories of Kyiv", which printed materials KPI graduates of various years.
It was reported that this year, the board of the Federation of scientific and technical societies of Poland has awarded its gold signs professors "KPI" Alexei Novikov and Stephen curls.
Finally, for the participants was organized excursion to the Museum of Brewing in Cuttings and Fire on the mountain where the water peak power.