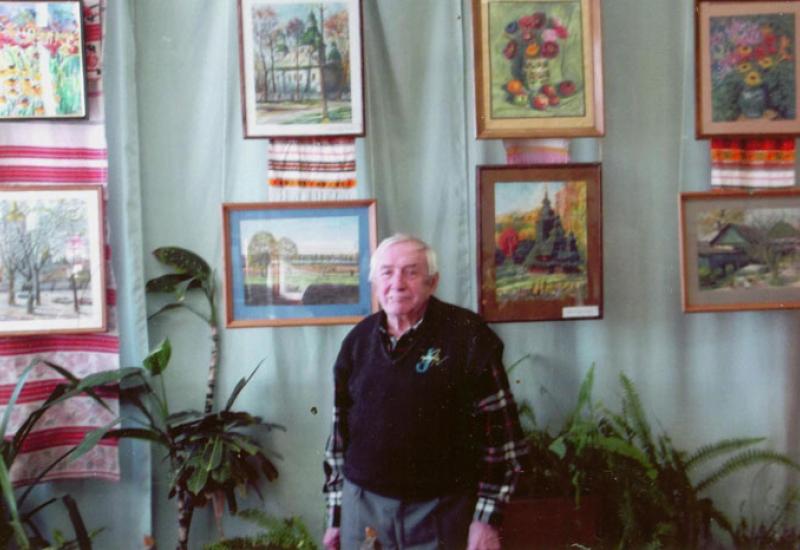 In the exhibition hall of the Faculty of Social Sciences and Law there was held an exhibition "Native landscapes" by renowned watercolorist of Kiev Igor Golobutskogo. The artist is an old guest of faculty and occasionally willingly demonstrates to students and teachers his new creative achievements. Igor Volodymyrovych is working in the traditionі of classical realistic art, which, unfortunately, are being somewhat forgotten.
In his works the artist is able to skillfully convey instantly-changing state of nature in different seasons. This fine-art lyrical outlook is quite rare among landscape painters. Nature wakes up and arises from the morning mist, or upset hides in evening dusk, and sometimes shines in bright sunlight. Title match their meaning: "Morning on Lake "," Pleso"," Evening sadness"," Sunflowers in the Carpathians. "
The freshness of the early winter envelops the viewer in contemplation of a watercolor "Prymorozylo." "Fishing with a dog" is a very warm picture. Who will not remember his barefoot childhood! Except for a series of "Pure landscapes" with various picturesque places of Ukraine, the artist created a series "Architectural landscape".
Igor is despite his age agile and easy-going. From early spring to late autumn he travels Ukraine, Carpathians, and in winter he makes pictures of Kyiv.
The artist believes that the beauty of nature, summarized in the form of art, is able to calm and balance the human and convert it to the path of goodness and humanity.