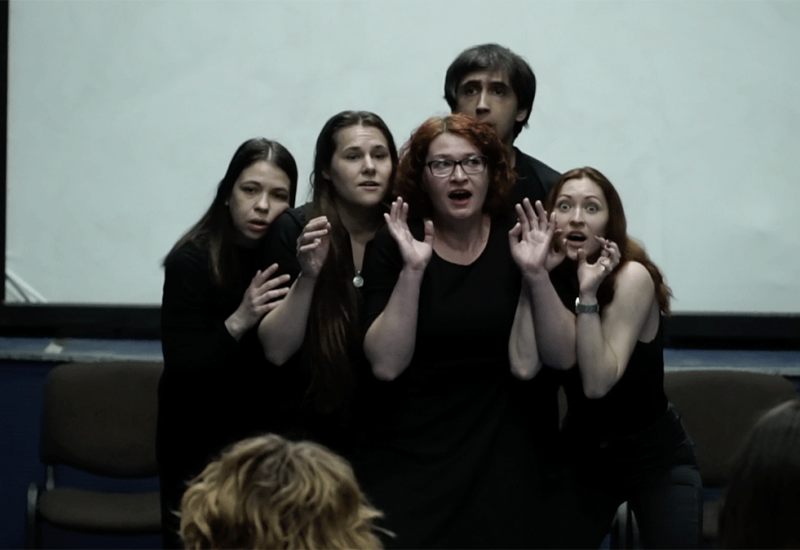 As part of the European Green Week, the Igor Sikorsky Kyiv Polytechnic Institute Student Social Service organized a playback theatre performance at the CCS.
The purpose of the Student Social Service is the social development of students, psychological assistance, promoting an active social position of youth.
Playback theatre is one of the varieties of interactive theatre. The spectators in the playback performance tell their own stories, and the actors immediately show them on stage, turning them into a work of art.
Details - in the video.