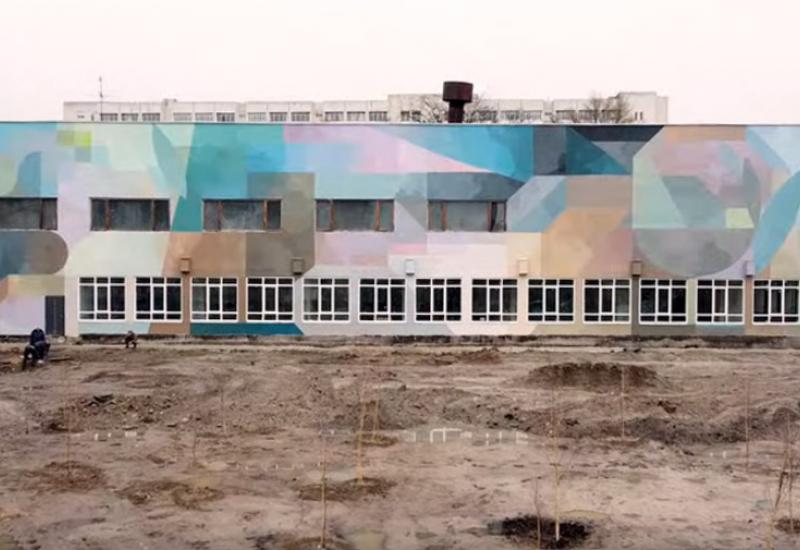 As part of the French Spring Festival in Ukraine, French abstract graffiti artist Nelio painted a colorful mural on the campus wall of the Faculty of Informatics and Computer Science.
The mural is an abstract and minimalist vision of the relationship between nature, science, and technology. Micro-and macro-landscapes, digital and natural structures inspired the author. The French street artist tried to blur the boundaries between these opposing worlds but, on the other hand, show the connections uniting them.
Igor Sikorsky Kyiv Polytechnic Institute supported by the Embassy of France and the French Institute of Ukraine initiated the project.