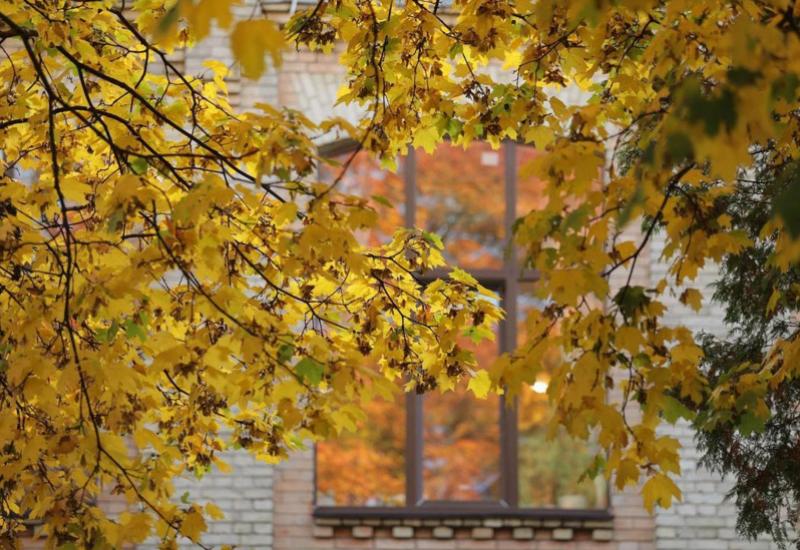 The Security Department of Igor Sikorsky Kyiv Polytechnic Institute was established at the beginning of 2017. Its main tasks are ensuring the proper level of law and order in educational buildings, dormitories and at the University, security measures, and organizing access to educational buildings, preserving property, preventive measures and preventing of crimes and offenses.  In 2017, the Department was headed by Vadym Kondratiuk, in 2010-2017 - Head of the staff of the Public formation for the protection of public order (PFPPO) of National Technical University of Ukraine "Igor Sikorsky Kyiv Polytechnic Institute".  Under his management, a number of measures were taken to improve the security system at our University; in particular, the creation of a Comprehensive Integrated Security System of the University began. Last September, Vadym Kondratiuk was appointed Vice-Rector for Administrative Affairs and now carries out strategic security management, as the Security Department reports to him.  Our correspondent is talking to him.
 - What units does the Security Department consist of?
 - The Department includes six divisions: the department of information technology and video surveillance; the department of fixed observations posts; the mobile post and rapid response department; the duty 24/7 service; the department of control and management access and information security;  the operational activities department.  Their activities are regulated by the relevant Regulations, which were approved by the Order №7 / 167 of the Rector of Igor Sikorsky Kyiv Polytechnic Institute on 15.09.2020. The same order approved the Regulations on the Security Department.
 - Since you have been working in security at our University for many years, I wonder what the priorities for the development are.
 - When the Security Department was established in 2017, the main attention was paid to physical security - protection of public order, ensuring access to all educational buildings and dormitories.  The department of fixed observations posts provided access control.  In addition, we created a department of mobile posts and rapid response.  The patrols were properly organized - they received headphones and miniature walkie-talkies.  The relevant data were analyzed and summarized to develop patrol routes so that no places on campus were left unguarded.
In 2018, we began to create a Comprehensive Integrated Security System.  It is a large complex of hardware (tourniquets, video surveillance cameras, etc.) and software, which, in particular, should provide a reliable access control in educational buildings.
Video surveillance of the territory is one of the most important areas of security.  We have been designing it for many years.  By 2017, 70 CCTV cameras had been installed on the Igor Sikorsky Kyiv Polytechnic Institute campus and later - more than 50 ones.  First, video surveillance was carried out by the PFPPO members, and in 2017, the Department of Information Technology and Video Surveillance was transferred to the Security Department.
Today, 136 CCTV cameras have been installed on the University territory, the data from which are sent to the monitors in a special room, where trained operators analyze it 24/7.