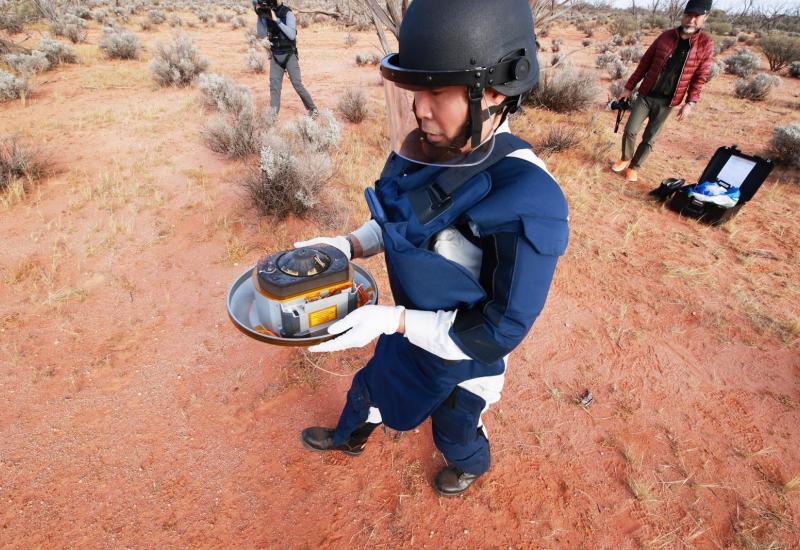 A capsule with valuable material landed in Australia. At the temporary laboratory Quick Look Facility, an airtight container with soil samples will be prepared for shipment to Japan. There, scientists from the Institute of Space Sciences and Astronautics (ISAS) will begin an initial review and description of the samples. In six months, part of the soil will be transferred for research to Japanese scientific organizations, another 30% - to international partners, including NASA. The other 40% will be maintained until new technologies make it possible to obtain more detailed information.
The results of the study could be a breakthrough in the science of the origin of the solar system. The base ship will continue to be in space to visit at least two more asteroids and possibly witness flashes of exoplanets orbiting distant stars.
It will be recalled that a capsule with soil samples from the asteroid Ryugu was delivered aboard the Hayabusa-2 by the MASCOT landing module (Mobile Asteroid Surface Scout). Its dimensions are 30x30x20 cm, weight is 9.6 kg. The module was developed by engineers from the German Centre for Aerospace Industry, the French National Centre for Space Research and scientists from the Faculty of Heat and Power Engineering of Igor Sikorsky Kyiv Polytechnic Institute. A group of our scientists led by Dr. Tech. Sciences, Professor Volodymyr Yuriyovych Kravets developed a system of thermoregulation of the spacecraft.