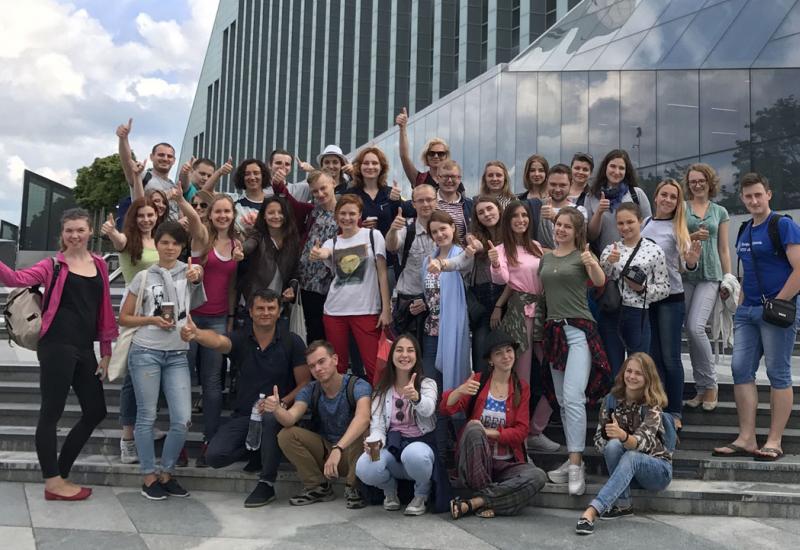 From July 26 to August 2, 2017 the Academic Folk Choir of Igor Sikorsky KPI visited the Baltic States. The music group led by Ruslan Bondar performed in Riga, the capital of Latvia, the ancient Latvian city of Valmiera, and also in the capital of Estonian, Tallinn.
The program was very diverse: one of the first polyphonic liturgies of the 17th century written by Ukrainian composer Nikolai Diletsky, the spiritual musical compositions of Sergei Rachmaninov, the works of young Ukrainian composers, modern composers, folk songs, also Andrew Lloyd Webber's "Pie Jesu" and "Pater Noster" in Swahili. The world-famous song "Schedryk" by Nikolai Leontovich was played at the end. The choir has also visited Helsinki, the capital of Finland, where several Ukrainian songs were performed in the city square.
Audience warmly greeted our singers everywhere: they listened attentively, photographed and applauded. The concerts were covered in newspapers and on the radio.
Now the choir is looking for new talents. Rehearsals are held every Tuesday and Thursday from 18:30 to 21:00 in the Big Chemical Lecture Hall, building number 4.