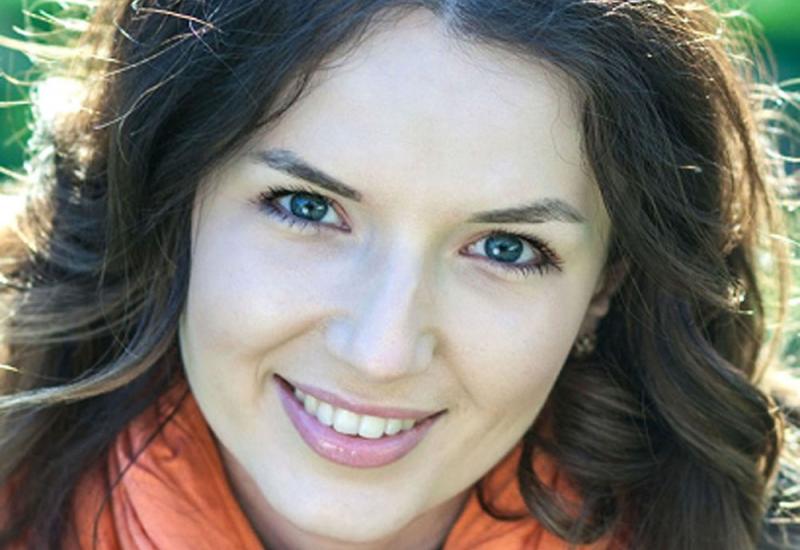 There are four representatives of the Industrial Electronics Department of FEL among the winners of the university competition "Young Teacher-researcher 2016". Charming Kateryna Osypenko who successfully combines academic and teaching activities is one of them. Her scientific interests include research of modes, renewable energy systems stability and increasing the effectiveness of dispersed generation management.
Kateryna is a student of KPI. She obtained her Master's degree in 2012 in Electronic Systems cum laude, getting the qualification of research engineer. After that she worked as an assistant, senior teacher and an Associate Professor of the Industrial Electronics Department after her thesis on "Managing Operating Modes of Autonomous Power Systems Converters". Academic search results have found her references in more than 25 scientific papers in Ukraine and abroad as well as in three monographs. In 2015, she upgraded her skills in the Institute of Postgraduate Education of Igor Sikorsky KPI and completed her graduate paper on "Management Systems Certification".
The scientist takes up a lot of educational work in the field of digital information and electronic systems as well as signal processing. The students who completed their theses for the Bachelor's and Master's degrees under her supervision take part in international conferences and projects later on.
For several years she has been cooperating with the Institute of Electrical and Electronical Engineers (IEEE): she was the Head of the Student Branch, the Deputy Head of the Young Specialist Group in KPI and the bursar of Ukrainian section. In 2014-2016 she was a member of the Young Specialist Executive Committee of Region 8 IEEE (Europe, Middle EaST, Africa). In the summer of 2016 Kateryna Osypenko took part in the academic personnel training "Academic Teaching Excellence. English as the medium of instruction" within the shared project of British Council Ukraine and Igor Sikorsky KPI. At the beginning of 2017 she won the competition on the internship in Wroclaw University of Technology within Erasmus+ program. She will go there soon.
Apart from her active academic and teaching activity, this young academic also takes part in civic and organizational activities. She is a member of organizing committees and a reviewer of several international scientific conferences and congresses that are held within IEEE in particular. Kateryna also is the interim Deputy Department Chair in methodological work, the project manager and the methodological commission secretary on the faculty.
According to the results of the competitions held in 2014 and 2016 by the NASU Department among young scientists, Kateryna Osypenko was given the NANU Presidium Award.
The students and the colleagues respect Kateryna due to her friendliness, prompt problems solving, diligence, studiousness, motivation and persistence. We hope for her successful academic future.