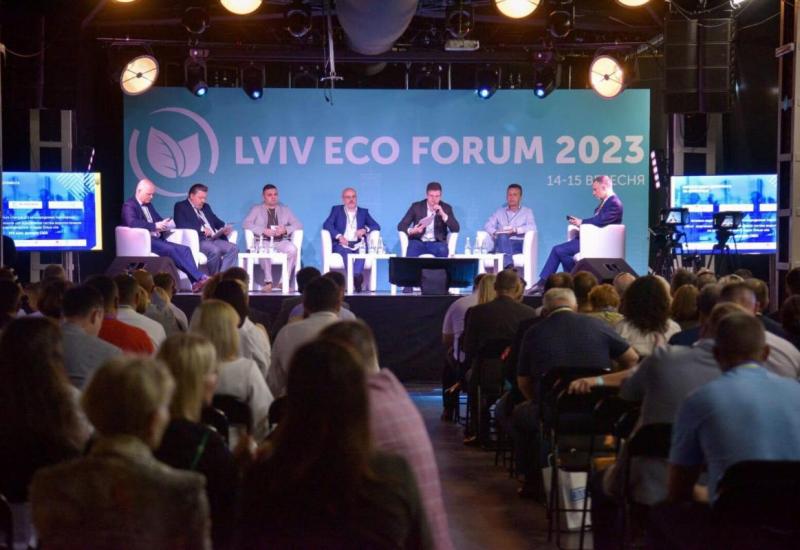 This year's forum, held under the slogan "Let's rebuild Ukraine together," was dedicated to plans for the restoration and development of Ukrainian water supply and sewage systems. Special attention was paid to the projects of international humanitarian organizations in the water sector.
One of the important issues discussed by Ukrainian and international experts was obtaining reliable data on water quality and the condition of waterways in Ukraine.
Konstantin Efremov, Director of the World Data Center for Geoinformatics and Sustainable Development, spoke about this in his presentation.
He presented to the forum participants a comprehensive system of online monitoring of water arteries developed by the specialists of the World Data Center "Geoinformatics and Sustainable Development", as well as the results of its practical implementation in Chernihiv region.
This development was carried out in a joint project with the NGO Association of Environmental Professionals with the assistance of the United Nations Development Program in Ukraine under the Recovery and Peacebuilding Program with financial support from the Government of Sweden.
The software and hardware complex allows real-time data to be received from stationary and mobile observation points, stored, pre-processed and analyzed, and published on a web resource. It also provides the ability to transfer data and analysis results to other information systems. The software also includes interactive maps, interactive analytical dashboards, and other applications.