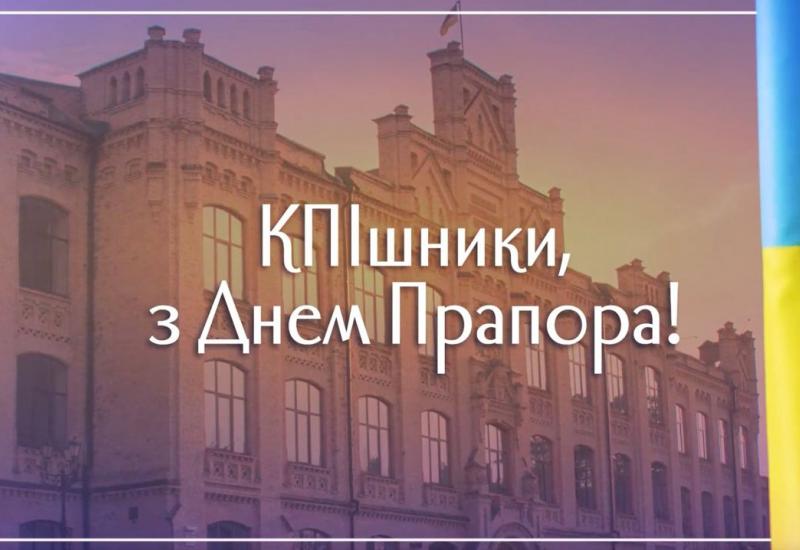 Dear Kyiv Polytechnics! On August 23, all Ukrainians celebrate the Flag Day - one of the three state symbols that became the official signs of our statehood and our sovereignty after Ukraine gained independence.
According to the official version, on this day in 1991, after the failure of the coup in Moscow, a group of deputies led by Vyacheslav Chornovil solemnly introduced the national blue and yellow flag to the Verkhovna Rada of Ukraine.
Even then, the hope for a sovereign Ukraine, for which many generations of Ukrainians had fought, was becoming a reality. The belief was crystallizing that Ukraine would follow the example of the Baltic states and separate from the Soviet Union, which for decades had been destroying its identity and historical continuity, killing the best representatives of the Ukrainian nation.
Today, the Ukrainian flag is once again performing miracles and keeping this hope and faith alive, both ours and the world's. The flag signed by the soldiers in Bakhmut now hangs in the White House, reminding American officials of the need to support Ukraine in its war of liberation.
The blue and yellow flag raised over Izyum, Balakliia and Kherson helps to keep our people from Melitopol and Berdiansk, Donbas and Crimea, going.
Drawn in pencils on children's drawings, it travels to the trenches and military hospitals, strengthening morale and warming the souls of our military. Since the first days of the war, Ukrainian flags have been flying in all corners of the world, reminding Ukrainians that we are not alone, and reminding Russians that they are not welcome anywhere.
We are working tirelessly to ensure that the entire country is covered in blue and yellow and that no corner of it has to hide our main symbol from the eyes of the occupiers.
Glory to Ukraine!
With sincere wishes