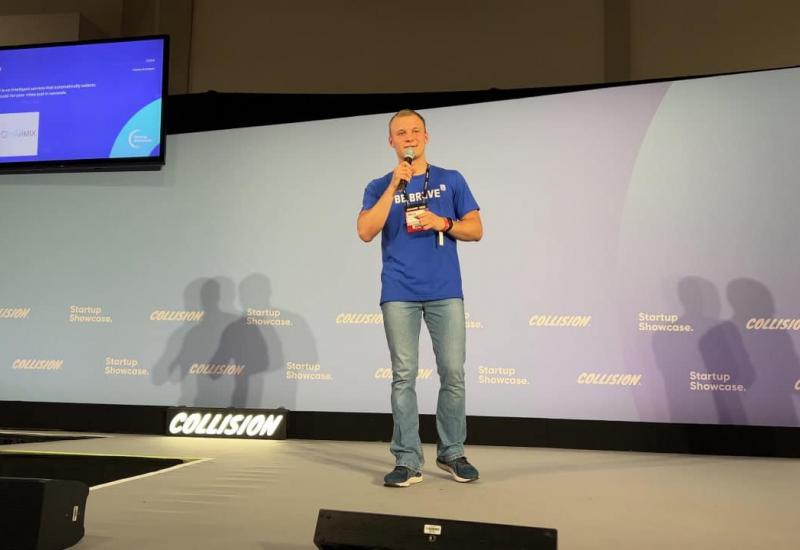 Ukraine presented its domestic technological ecosystem for the first time at the Collision conference in Toronto. It is perhaps the most significant technology event in the world, bringing together more than 35,000 visitors from 130 countries, more than 600 leading speakers and more than 800 investors.
Among the participants of the Ukrainian delegation was Nazar Ponochevny, a third-year student of IPT of Igor Sikorsky Kyiv Polytechnic Institute, a researcher in the field of artificial intelligence at the University of Toronto - with his startup Harmix. This is an intelligent service that automatically selects music for video.
An international jury selected Harmix for presentation at the Startup Showcase, where the best startups of the exhibition are presented to potential investors.
Congratulations to Nazar and his team! We wish you new achievements!