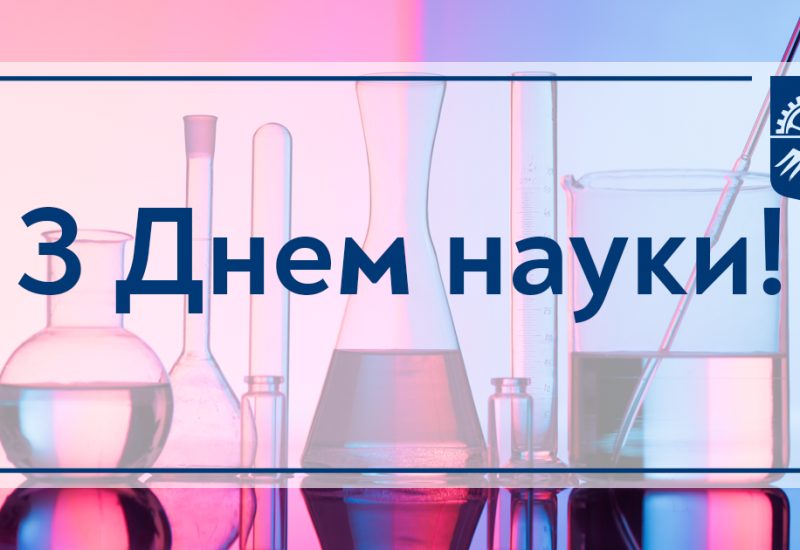 Dear students and staff of Igor Sikorsky Kyiv Polytechnic Institute! Today, as every year on the third Saturday in May, we celebrate a specific date for us Day of Ukrainian Science. 
The modern world is a continuous scientific achievement and constant development of technology. Thus, to be on the cutting edge of civilizational progress, it is necessary to ensure the growth of the science sector. Science, in turn, is impossible without training qualified staff who can not only work with modern technologies but also offer their own ways to solve new problems. 
With its glorious traditions and potent scientific schools, our University of all higher education institutions needs professionals to promote Ukrainian science. Igor Sikorsky Kyiv Polytechnic Institute takes a prominent place in the system of Ukrainian education and science. In many areas, our University is an absolute leader. We owe these achievements not only to our outstanding predecessors but also to current research and teaching staff, researchers, doctoral students, postgraduate students, and students who are proud of being part of Igor Sikorsky Kyiv Polytechnic Institute. Therefore, I wish each of you, dear colleagues, success in the complicated but so important path of scientific research and discovery. May the thirst for new knowledge never betray you. May inspiration always be with you. I wish you the very best of health, life energy, and further achievements in your favorite activity! 
Happy Science Day to you, dear friends!