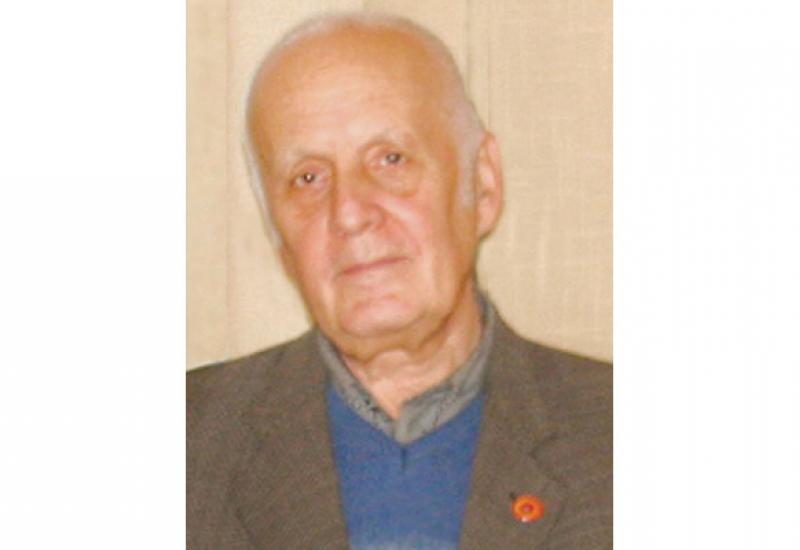 In spring 2018 died a scientist-metallurgist, a teacher Yuri Nykonovych Moskalenko.
Yuri Nykonovych was born on October 31, 1941. All scientific, pedagogical and organizational work of Yu.N. Moskalenko was connected with the engineering faculty of Kyiv Polytechnic Institute. After graduating from Kyiv Polytechnic Institute in 1963 he worked there as an assistant, and since 1970, after the defense of his Ph.D., as associate professor of the department of metallurgy, equipment and technology of heat treatment of metals. In the 70s of the last century he trained metalwork specialists at the University of Algeria for 5 years.
Yuriy Nykonovych always had a tremendous respect and recognition of his colleagues, was one of the most beloved teachers, undeniable authority among students, postgraduates and the scientific community.
He successfully combined teaching activities with scientific, he is a co-author of more than 100 publications in professional editions, of 2 textbooks for the specialty "Metallurgy": "Metallurgy and metal processing (in questions and answers" (2000), "Metallurgy "(2001).
Yuriy Nykonovych paid great attention to social work: he was a deputy dean for educational work (1982-1987), an editor, a chief editor, a correspondent of the newspaper "Kyiv Polytechnic" (1988-2008).
He was awarded with the badge "Education Officer of Ukraine", an honorary distinction for the significant contribution to the development of the University, strengthening of its state and international authority, education of highly qualified specialists, he was also awarded with two medals and numerous diplomas for fruitful work.
The light memory of a scientist, a wonderful teacher and a wonderful person will forever remain in the memory of his colleagues and students.