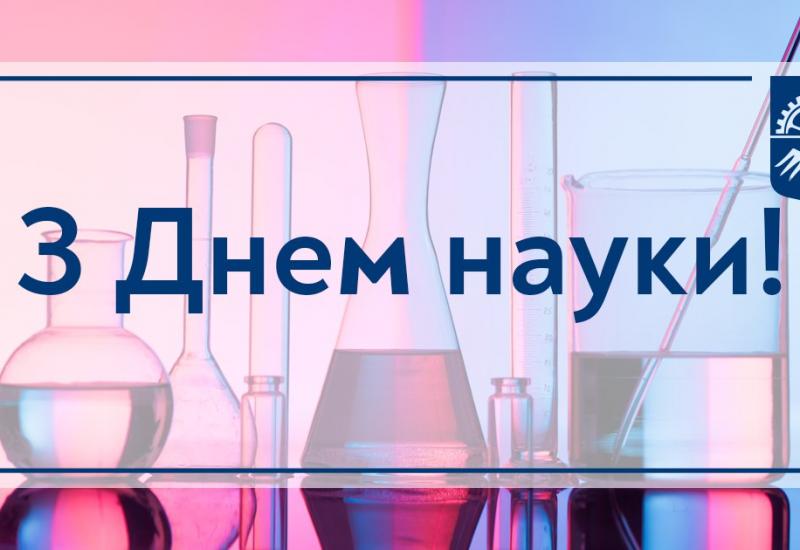 Dear Kyiv Polytechnic students, teachers and researchers! Please accept my sincere congratulations on the occasion of the Science Day! Thanks to your hard work, Igor Sikorsky Kyiv Polytechnic Institute is known for its high academic quality, scientific achievements and influence on the development of technologies and innovations in Ukraine and far beyond.
The dedicated work of our university's teachers and researchers helps to shape future generations of specialists whose developments and inventions can change the world. The knowledge, expertise and dedication of teachers and researchers provide students with indispensable tools for professional growth and success in life.
Traditionally, Kyiv Polytechnics solve the problems facing society and make a significant contribution to science, technology and engineering for the stability and security of the state.
From the first hours of the Russian aggression, our university teachers, researchers, staff, and students stood up to defend their homeland.
Nowadays, more than two hundred employees, teachers and students of the university and thousands of polytechnicians - graduates of previous years - are in the ranks of the Defense Forces of Ukraine, voluntary formations, and the volunteer community. Thirty-five of them gave their lives for the freedom and independence of Ukraine. Eternal memory to the Heroes!
Polytechnics provide comprehensive assistance to the Armed Forces of Ukraine. They take part in numerous programs to develop the latest weapons and military equipment, as well as means of protecting soldiers on the battlefield. A charitable organization "Kyiv Polytechnic Charitable Foundation for Support of the Armed Forces of Ukraine" was created at the university.
Our resistance, our faith in the Victory will not be broken, because the truth and our land are behind us!
May your research always be interesting and useful for society and the state, and may your work be recognized and highly appreciated. I wish you victory in our struggle for freedom and independence of Ukraine, good health, creative inspiration, continuous development and fulfillment of all your scientific dreams.
Happy Science Day, dear Kyiv Polytechnics! Be proud of your alma mater and continue to deservedly glorify science!