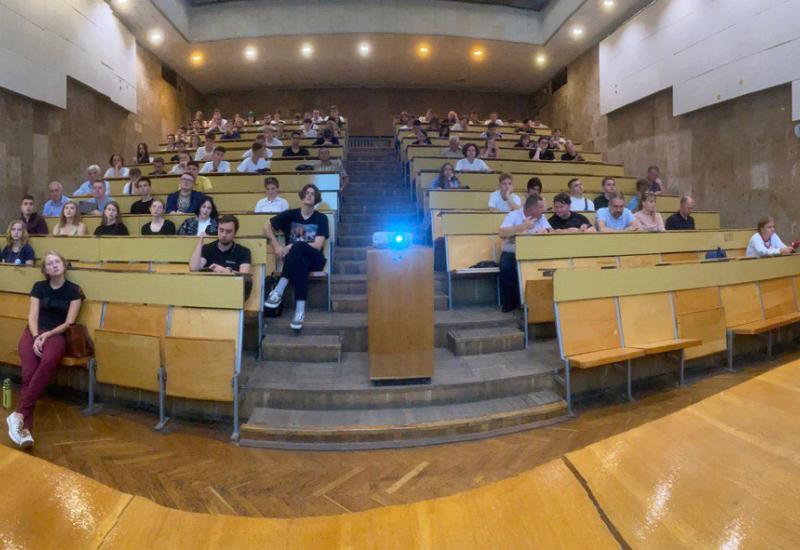 ☑️ Admission-2023
Admission to the master's program based on the results of the main enrollment is completed. 748 students were enrolled: 563 - full-time, 155 - part-time.
From September 13 to 17, additional admission to the master's program will be held.
The last entrance exams for postgraduate programs have been completed. The ranking lists will be published today.
Enrollment for pre-university training and adaptation courses at KPI continues.
The general results of the admission campaign for bachelor's and master's programs have been announced. This year KPI enrolled about 2% more students than last year.
☑️ Educational process
The educational process is carried out according to the plan. Classes are held according to the schedule.
At their own request and due to failure to fulfill the curriculum, 154 students were expelled, while 170 were reinstated.
Last week, the attendance of students in face-to-face classes was checked as planned. The attendance rate was 80%. This figure coincides with the attendance rates of Igor Sikorsky Kyiv Polytechnic Institute in the pre-doc and pre-war periods.
☑️ Scientific activity
Active work is underway to organize the Center for Prosthetics and Rehabilitation at Igor Sikorsky Kyiv Polytechnic Institute. The training program has been approved. The selection of teachers is underway. The program is planned to be launched in a week.
KPI is developing cooperation in the defense sector. Last week, a meeting was held with representatives of the FTI and the SBI.
☑️ International activities
KPI strengthens partnerships with Rzeszow University of Technology in the field of aviation engineers training.
Kyiv Polytechnic will take part in an international conference on nanomagnetism. More than 30 participants from around the world will join the conference.
The rector of the University of Tallinn provides KPI with 13 thousand euros of charitable assistance.
The university continues to cooperate with international embassies. The Ambassador of Pakistan and the Ambassador of Japan are planning to visit KPI soon.
☑️ Campus improvement
KPI is increasing the number of shelters on campus. An active phase of development of basements of buildings and dormitories is underway.
Scheduled work is underway to create a smart shelter in the library.
The campus is intensively preparing the invincibility points for the autumn and winter period.
Students are actively involved in sports. All sports sections of the Center for Physical Education and Sports are equipped.