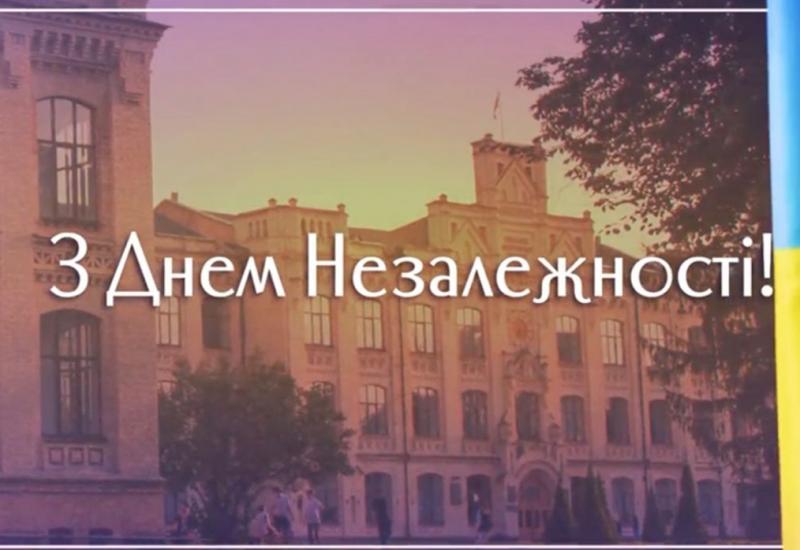 Dear Kyiv Polytechnics! I sincerely congratulate you on the Independence Day of Ukraine!
The history of gaining independence of our country is a complex and thorny path that Ukrainians have been walking for many centuries.
After the collapse of the Russian Empire and the 1917 revolution, the Ukrainian People's Republic declared its independence. However, this short period was accompanied by conflicts and wars, which led to Ukraine becoming part of the Soviet Union as the Ukrainian SSR in 1922. During the Soviet era, it had limited autonomy and independence.
In 1991, after the collapse of the Soviet Union, the Ukrainian SSR held a national referendum in which the majority of Ukrainians supported the restoration of Ukraine's independence.
Ukraine's independence was officially proclaimed on August 24, 1991, after the failure of the "August" coup in Moscow. Ukraine became an independent state and joined the community of world nations.
Subsequently, Ukraine continued its struggle for independence and development as a sovereign state. It has gone through a period of political turbulence and has focused its efforts on strengthening democracy, implementing reforms, and establishing the rule of law.
During this period, the country reoriented itself to a market economy, clearly defined its geopolitical orientation as a peaceful, democratic, sovereign state, trying to strengthen relations with the European Union and the entire developed world, actively developing its cultural and educational spheres, and promoting the discovery of its national spirit and heritage.
In early 2014, Russia launched an undeclared war against Ukraine, which resulted in the annexation of Crimea and armed confrontation in the east of the country.
On February 24, 2022, Putin's regime launched a full-scale invasion of Ukraine. Russian military aggression is still spreading death and destruction in Ukraine. The legendary courage of the Ukrainian people has stunned the world, and the resistance to the invader continues and receives unwavering support from civilized countries.
These challenges and achievements together define the modern thorny path of Ukraine in the struggle for independence, development and integration into the global community.
Dear Kyiv Polytechnics! I wish you a long-awaited Victory, peace, prosperity and a happy future for our country and all our proud citizens!
Rector of Igor Sikorsky Kyiv Polytechnic Institute