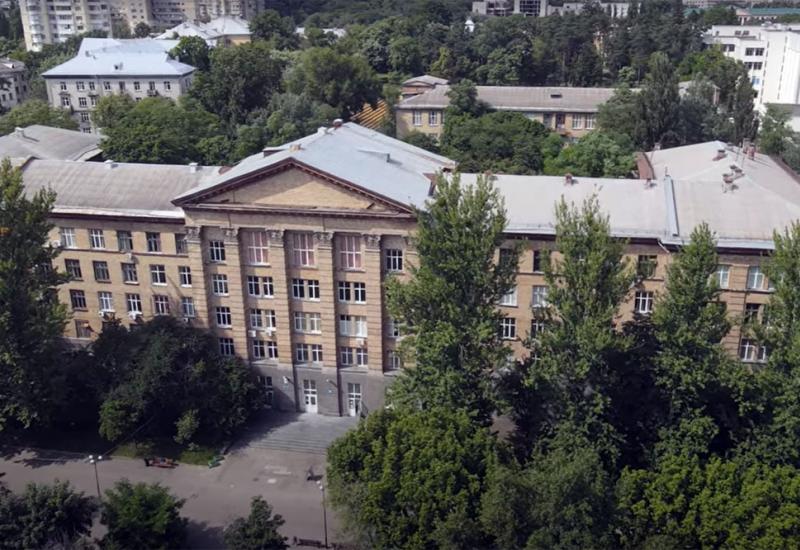 The international student contest "Engineering of microelectronic systems - Sergiu Radautsan - 2022" took place in an online format on the basis of the Technical University of Moldova, Chisinau on May 20, 2022. The competition was attended by 37 student teams from the Republic of Moldova and Ukraine (National Technical University of Ukraine " Igor Sikorsky Kyiv Polytechnic Institute"). In total, about 90 participants joined the network - not only contestants, but also teachers, company experts and students.
The purpose of the contest is to develop students' skills in designing and developing applications in the field of microelectronic systems, applied electronics, robotics, systems, devices and applications with microcontrollers, biomedical devices, etc.
This year the engineering contest was supported by the Society of Graduates in Microelectronics of the Technical University of Moldova, Moldovan Biomedical Engineering Society, Association of Moldovan Electronics Companies, I.M. AROBS Software SRL, Mechatronics Innovation Center SRL, Î.T.Ș. Informbusiness SRL, DJV-Com SRL, Simpals SRL, Aproservice-X SRL, MobileSoft Solutions SRL, LED Market SRL.
The contest was held in two stages: in the first of them, participants made five-minute PowerPoint presentations of their projects, and then moved on to the second stage - presentation of the application's functionality through a short video.
The team of the Department of Electronic Devices and Systems has traditionally been among the winners of the International Student Contest "Engineering of Microelectronic Systems-2022". Its composition:
Team leader - Ivan Zahorulko, 2nd year undergraduate student, group DS-01;
Vitaliy Rudyk - 4th year undergraduate student, DS-81 group.
Zhang Inhui - 2nd year master student;
Wen Meng is a 2nd year master student.
Teachers-coordinators of the team: the head of the department of electronic devices and systems Julia Yamnenko and the senior teacher, the head of the Noosphere Engineering School KPI Hanna Saryboga.
Kyiv Polytechnicians presented a Multifunctional device for the bathroom. It is a computer system that is part of a smart home and monitors the temperature and water level in the bathroom, helps with bathing a child and more. For its development, the team received an award from Informbusiness and a prize from DJV-COM.
Congratulations to the winners and good luck!
For reference: Sergiu Radautsan is a scientist, specialist in physics and chemistry of semiconductor materials, founder and first rector of the Chisinau Polytechnic Institute, now the Technical University of Moldova. TUM is the only higher technical educational institution in the Republic of Moldova accredited by the state. Since its founding in 1964, the university has trained more than 62,000 engineers.