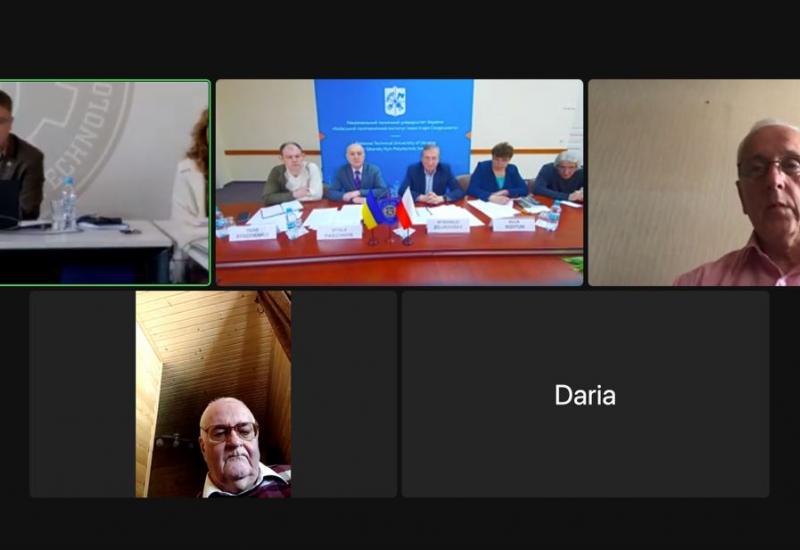 On May 4, Rector of Igor Sikorsky Kyiv Polytechnic Institute Michael Zgurovsky and Rector of Teofil Yasinovsky Poznan University of Technology Teofil Jesionowski had a meeting. It was about the cooperation of universities under conditions of war.
Zgurovsky emphasised that Igor Sikorsky Kyiv Polytechnic Institute now more than ever needs to expand and solidify the partnership in European scientific and technical projects. Due to the war with russia, the university will not have sufficient funding for the development of departments and laboratories and retaining of skilled personnel in the coming years. Poznan Polytechnicians promised to provide comprehensive assistance. On top of everything else, they are planning new joint research and want to involve Ukrainian scientists in existing research projects that may be of interest to them.
They also discussed the expansion of cooperation in the field of electronics, computer technology, chemistry, mechanics. This year marks the end of a five-year agreement between Igor Sikorsky Kyiv Polytechnic Institute and Poznan University of Technology, and the rectors came to an arrangement to sign a broader agreement with new areas.
Representatives of the Polish university expressed solidarity with Ukrainians in the fight against rashists and assured that they would not leave the Ukrainian scientific community alone with this scourge.
"The European community is taking us more and more positively, helping us to write project proposals. I see a favorable attitude towards Ukrainian scientists and universities that apply for participation in European competitions and grant programs, such as Horizon Europe, Erasmus +, NATO's program Science for Peace and Security, etc.,"- Sergii Sydorenko, the Vice-Rector of International Relations of Igor Sikorsky Kyiv Polytechnic Institute, noted.