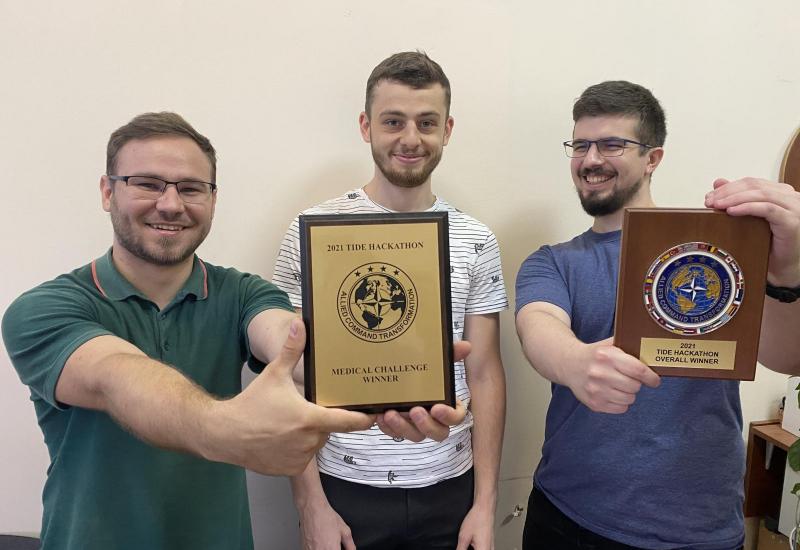 A total of 9 teams from 6 NATO member countries (USA, Estonia, Poland, Germany, Turkey, Great Britain) participated. 6 teams from Ukraine took part in the competition.
Congratulations to the ISZZI graduates!
👨‍💻 Nazar Kalian, a graduate of 2019, specialty 122 Computer Science.
👨‍💻 Serhii Anpilohov, a graduate of 2018, specialty 122 Computer Science.
👨‍💻 Maksym Riabenko, a graduate of 2016, specialty 172. Telecommunications and Radio Engineering.
The students won 1st place in the category of MEDICAL INFORMATION MANAGEMENT as part of the team of the DerzhNDI (State Research Institute) of Cyber ​​Security Technologies. The DerzhNDI team became the absolute winner of the TIDE Hackathon 2021!