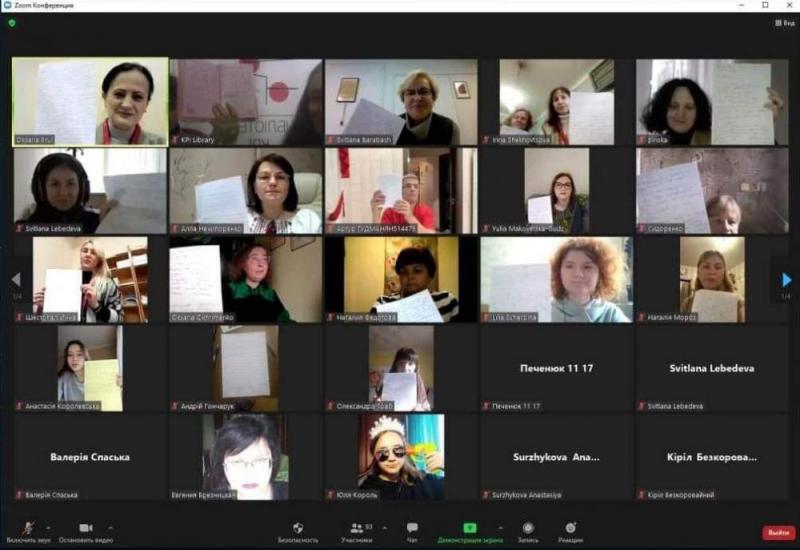 As part of the tradition, G.I.Denysenko Scientific and Technical Library of the National Technical University of Ukraine "Igor Sikorsky Kyiv Polytechnic Institute" organized the writing of the All-Ukrainian dictation of national unity at the University. This year, the organizers held the dictation in Zoom and began the day with beautiful and pleasant words in Ukrainian.
Everyone could join the dictation.
There is also good news for those who wanted to write the dictation but couldn't join. One has an astronomical day to send the completed text. The dictation text will be published on the website of Ukrainian Radio on November 11 at 11:00.
You can submit your work:
🔹 via mail to the address: Kyiv, 01001, 26 Khreshchatyk Street. Note that the stamp of the sending date was no later than November 10, 2021;
🔹 through e-mail rd@ukr.radio
‼ After the dictation is published, e-mails are not accepted.
🎥 You can find the dictation at the link: https://www.youtube.com/watch?v=4p_p3kAPs1A
A professional commission will check all submitted dictations within 1-2 months. Dictations without errors will receive gifts from project partners.