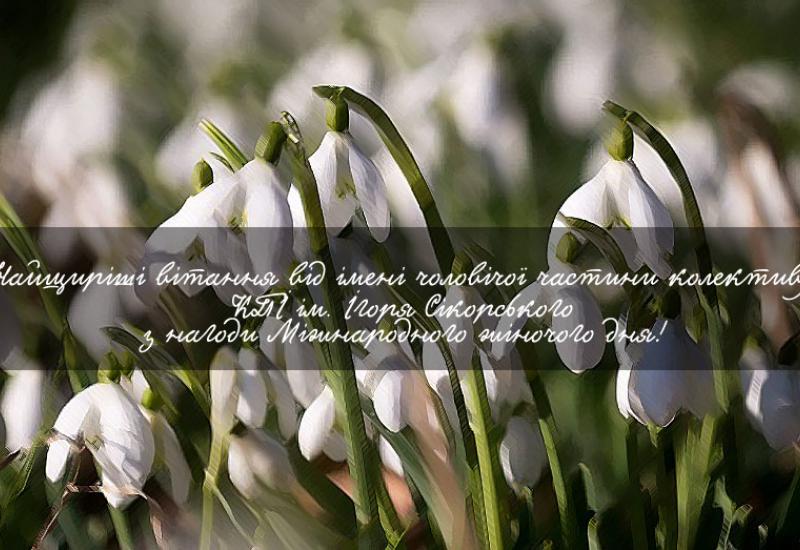 Please accept our sincere congratulations on behalf of the men's team of Igor Sikorsky Kyiv Polytechnic Institute on the occasion of International Women's Day!
The day of March 8 is the real beginning of spring, the time of renewal, realization of all heart's desires and hopes for the victory of good! On this day we try to give you at least a part of our love and respect for your endless work for the benefit of your loved ones, your families and your Motherland. We are grateful to you for your kindness, which warms us in bad weather. For the generosity with which you share your talents with your colleagues. For your constant support and care.
It is impossible to overestimate your contribution to the activity of our university, in qualitative preparation of future specialists, in scientific research, in education of worthy citizens of Ukraine.
So on this festive day we wish you peace and love, clear and sunny days, creative accomplishments and achievements at work and study, and good and happiness to your families.