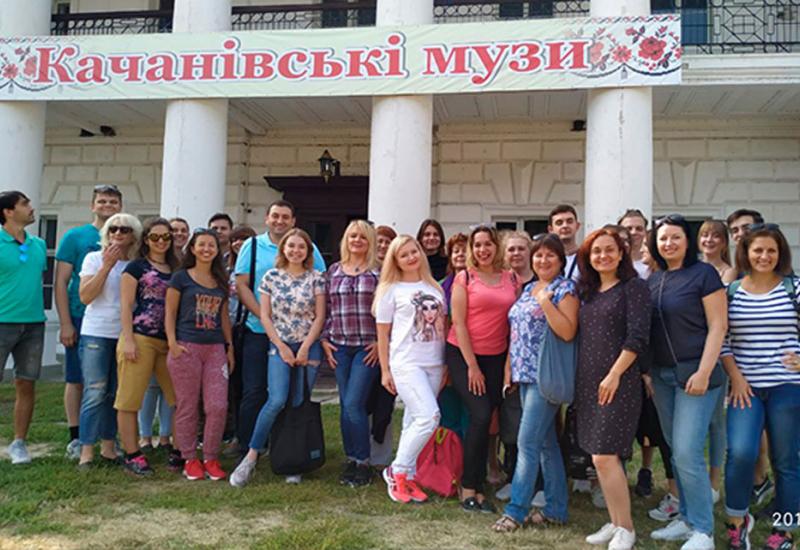 On September 7, 2019, friendly staff of the Faculty of Sociology and Law made an interesting trip to the "Park necklace of Chernihiv region" within the scientific and practical seminar - Kachanivka Reserve and the famous Trostyanets Arboretum. This trip was organized for students and faculty who worked in the selection committee in summer.
Travellers enjoyed the beautiful multicoloured nature, spent time together, and learned a lot about new things. They also got acquainted with places of walks of Glinka, Shevchenko, Kulish, Repin and many other creative personalities. Trostyanets Park is a real museum of nature, in which the breath of past centuries is felt, and is considered the most beautiful landscape park of Ukraine, it belongs to the monuments of landscape gardening art of national importance.
The landscapes of the Chernihiv region are fascinating with their uniqueness and exquisite beauty. The beautiful sunny weather made the trip even better. Friendly atmosphere, communication on the topic of the scientific-practical seminar positively influences the moral climate in the team, promotes the establishment of good student-teacher relations, as well as the understanding between the youth and the older generation.
We thank the administration and the union of the faculty for organizing such a wonderful event.