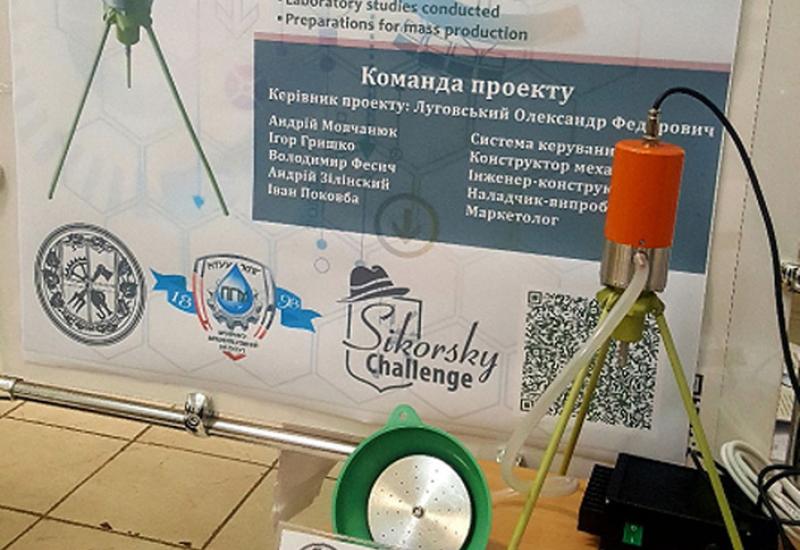 At the VII International Innovation Projects "Sikorsky Challenge" Fair which was held at the Igor Sikorsky Kyiv Polytechnic Institute on the 11-14 of October, 2018, the joint elaboration of scientists of the Mechanical Engineering Institute and Radio Engineering Faculty was presented. Scientists offered portable technological equipment which allows you to disinfect and purify water from any sort of natural pond without any use of chemical reagents, but with the help of an ultrasonic cavitation system processing and intense magnetic field applying.
Inactivation of harmful to human health microorganisms is due to:
mechanical destruction of microorganisms by spherical waves and cumulative streams, which arise as a result of the cavitation bubbles' destruction;
local pressure up to 1000 MPa and temperature up to 10000 С due to destruction of cavitation bubbles;
intense oxidation processes in the liquid.
Co-authors of the invention: Prof. O. F. Lugovsky, Associate Prof. A. V. Movchanyuk, Associate Prof. I. A. Grishko, Assistant A. I. Zilinsky, Eng. V. P. Fesich, student I. Pokovba.