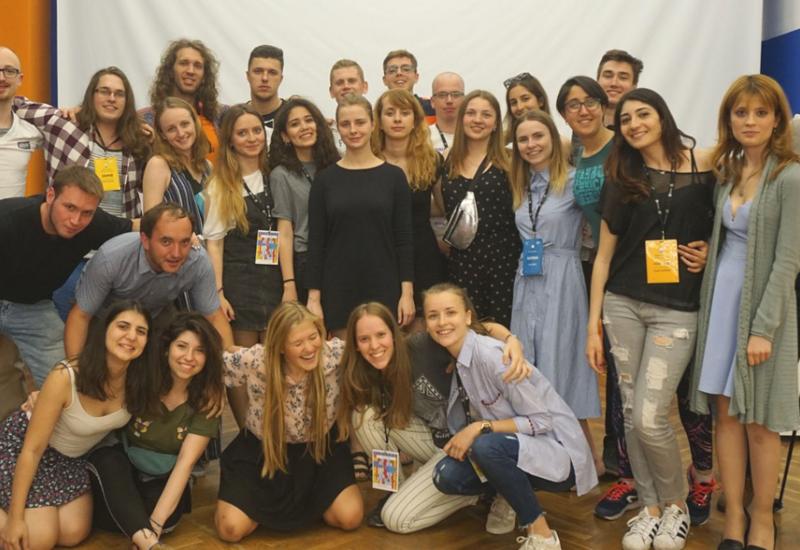 From May 9 till May 18, a student international educational course was conducted at our university within the framework of the International Spring Scientific and Educational School under the program of the European Council of Students "BEST" (Board of European Students of Technology).
This organization brings together 95 leading universities from different countries, and the main purpose of its activities is the development of students. Thus, the task of the annual two-week educational course is to increase the level of professional knowledge of university students where BEST centers work, to improve integration between students from different countries, to enable them to gain experience in international cooperation, to familiarize them with the culture and traditions of the organizing country. It should be noted that since 2009 more than 400 students of Igor Sikorsky KPI took part in educational courses held in other European technical colleges.
23 students from 14 countries – Sweden, Poland, Italy, Turkey, Hungary, Spain, Greece, Slovenia, Germany, Lithuania, the Republic of Macedonia, Finland, Switzerland and Canada participated in the course, which was held in May. The 2018 course was devoted to the development of startups and business ideas. The participants showed great interest in visiting the offices of Grammarly, Hushme and Pet Cube. The lectures "Social Projects: Your Ideas May Change the World" (Olena Shapovalova, Faculty of Sociology and Law), "Design of Thinking in Startups, What is Design Thinking in Practice?" (Sergiy Lozovskyi, founder of the "LITEYKA" accelerator startup), "Life cycle of a new product: how to use knowledge of the life cycle of a new product in practice" (Igor Sokolov, head of product "Genesis Media") were also very successful.
The course program also included an active social component: it allowed students to spend time and expedite their time and expense, as the activities within it were conducted to help participants and organizers establish friendly relations, as well as to promote a positive impression of Ukraine.
In the end, all students successfully passed the exam and received certificates and corresponding ECTS credits.