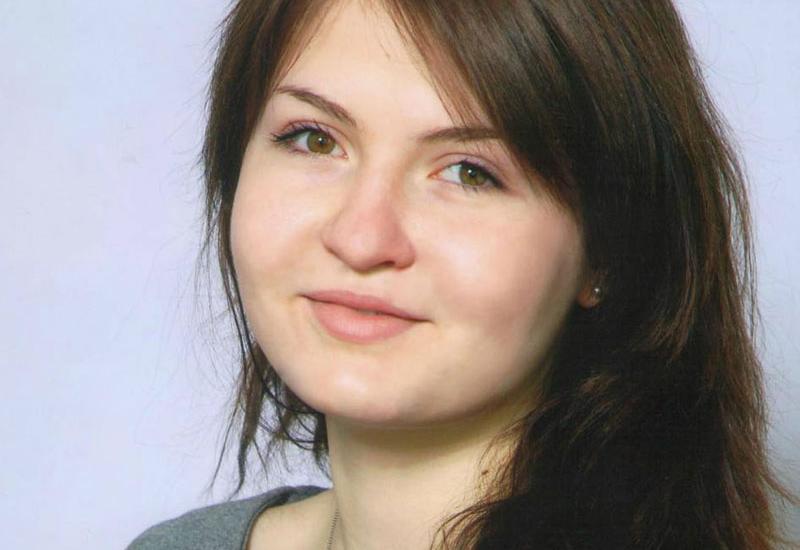 The sixth-year student of the Department of Industrial Biotechnology at the Biotechnology and Bioengineering Faculty, Marina Molochko, became the scholarship holder of the President of Ukraine for his dedication to teaching and active scientific and public activities.
From the first year of study, Marina was active both in faculty and in the college affairs. A senior group member, a member of the student board of the dormitory and senior staff member, a member of the Scientific Society of Students and Postgraduate Students Association - this was her public activity during the first years of study. As a member of the Organizing Committee of the NTSA projects, Marina participated in the organization of the Summer School AASIMP, the conference "Ecology: Man, Society", Olympiads KPI-open, and others during three years.
From the 3rd year Marina began research work at the department in the scientific circle "Biotechnology on the basis of prokaryotic cells". The results of the research were presented in 6 publications (including 2 articles in professional scientific journals), as well as at the All-Ukrainian competition of student's scientific works on natural and technical sciences and humanities on the specialty "Biotechnology". In the second round of this competition, Marina, along with a 5th year student, Lyudmila Troyanovskaya presented the work "Establishment of technological parameters of microbial biosynthesis of antibiotic landomycin A" (head of department - Dr. T. S. Todyosychuk) and received a diploma of III degree.
A diligent and conscientious student, Marina, showed her seamlessly for all her years of teaching, her average score was always over 4, and she scored the last four terms perfectly.
In the last year Marina took part in the programs of academic mobility of students, twice participated in the program of scientific internship in the field of "Biotechnology" within the framework of the International Organization for the Exchange of Students of Technical Specialties IAESTE. She has gained a new practical experience in the specialty at the Munich Technical University (Germany) and the Institute of Molecular Physiology of Plants named after Max Planck (Potsdam, Germany). Possible such internships began, including, due to the capture of Marina in foreign languages and her good English.
The department congratulates Marina Molochko on important and interesting achievements and wishes to successfully defend her master's dissertation, as well as further success in implementing her professional and personal plans!