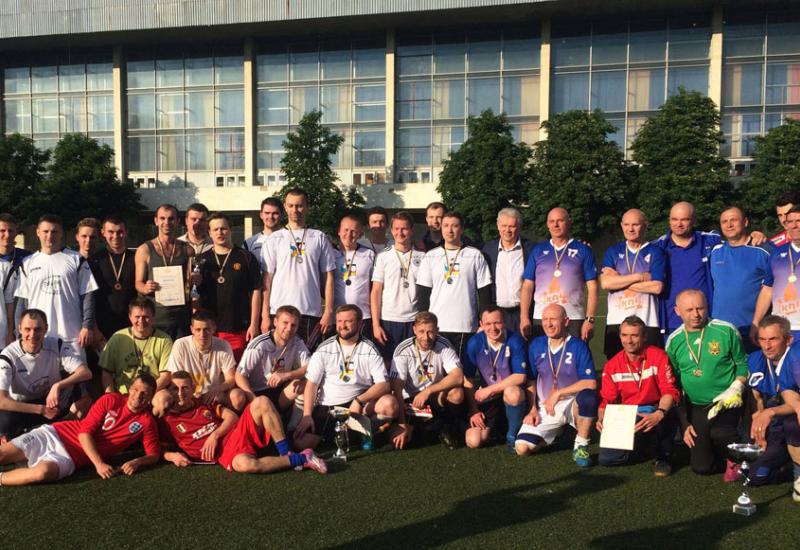 May 24th was the final of the Cup of Rector "KPI" among employees, in which took part the teams of faculties / institutes and departments "KPI". This tournament is held the second consecutive year and has already become traditional. The initiators of the competition - Vice-Rector Peter Kirichek Kovalev and Peter; organizational issues solve VPI graduate student Dmitry Zaluskyy. In this year's event was attended by 9 teams - 6 3 teams of faculty and departments.
After the draw, teams were divided into two groups (A and B), in which the teams played with each other in a circular system. The stadium near the 24th academic building of "KPI" was chosen as a place of the competition. Each game was held in two halves of 25 minutes. The teams "Veterany" and "IME" got out of the Group A, teams "DPR" and "PBF" got out of the Group B. In the final session of the competition teams "DPR" and "PBF" played for third place, teams "Veterany" and "IME" played for the first place.
The results of this competition: "Veterany" took 1st place; "IME" - 2nd place; "DPR" - 3rd place; "PBF" - 4th place.