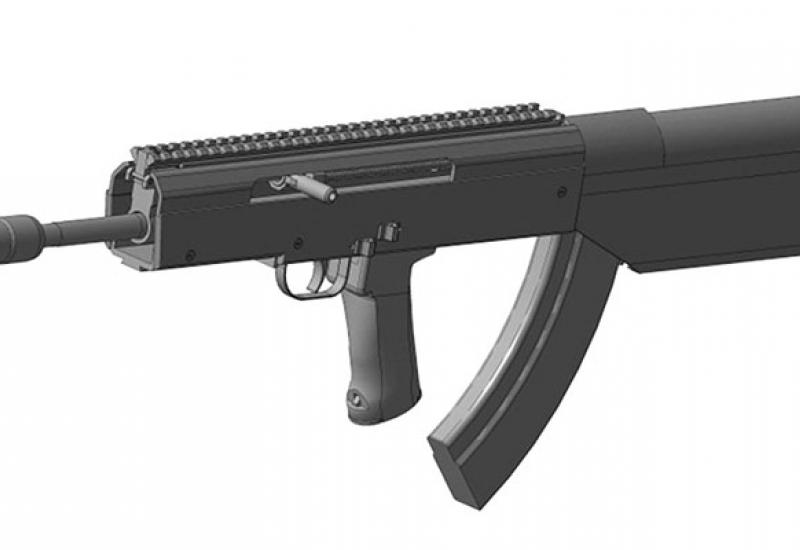 Among the winners of the fourth festival of innovative projects "Sikorsky Challenge 2015", which took place in the autumn on the basis of our university, and the project called "Assault Rifle", performed by ASS "Polytec Aero" and the Science Park "Kyiv Polytechnic". In his introduction of the Foundation of scientific and technological development of Ukraine named by V.S. Mikhalevich has allocated more than 2.6 million.
How to tell developers, since independence in Ukraine was not developed its own assault rifles. The main reason, according to them, was no need for such a product in peacetime since the warehouses were sufficient staff AK-74. However, by the time of the ATO in the East of our country there was a significant shortage of this product, and at the highest level was a question of developing its own weapons of the class.
To solve this problem there are several ways. First, the product can be manufactured under license. However, in this case can not be completely independent, because the license may be canceled. Second, you can resort to rework old retired weapons designs of this class. But sooner or later they will run out. The best solution, according to the authors of the project is to develop weapons of his own design. In this case, we are completely independent of external factors.
At the time of independence, as already noted, was not developed any construction own assault rifle. However, there were several attempts to remake, but rather to modernize staffing our army AK-74. There are examples like "Vepr" and "Malyk." Both processing was to replace the bed rifle AK-74 into the stock layout in "Bull-pup" and the transfer of controls in more comfortable (for stock "Bull-pup") space. Everything else, including the barrel, receiver, bolt group, trigger, remained unchanged.
The sample represented at the festival, is a new design assault rifle. The essential features of a comfortable ergonomics (all controls are located at the pistol handle), the possibility of quick change barrel, availability slide stop, firing mechanism with the possibility of a single fire, fire in short bursts and automatic.