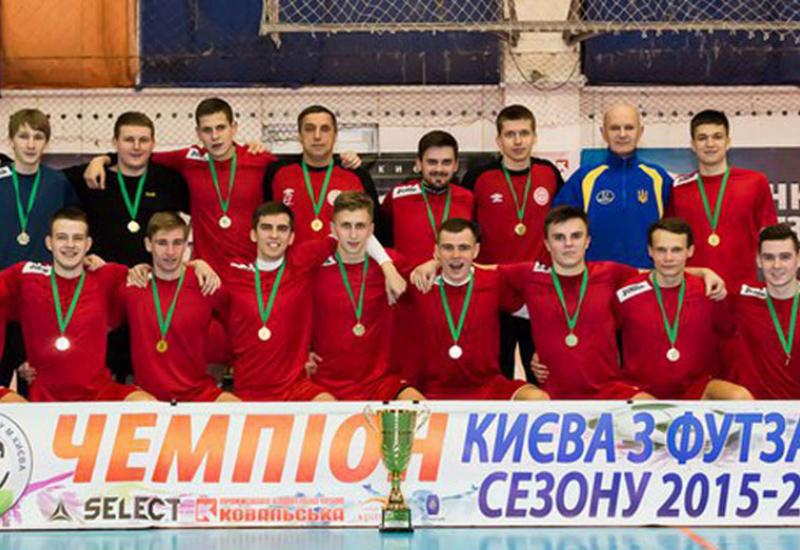 Yet another year for our futsal team is over. Let's summarize the results of this season.
Let's start with the fact that «Polytechnic» has played their last match in the final of the Kyiv Futsal Cup. Leaving other teams in their group defeated, our players confidently beat the rest of their rivals. In the final round we met with a serious opponent who, unfortunately, finished the match victorious. Thus, FC "Polytechnic" becomes the runner-up of the Kyiv Futsal Cup.
And now regarding the student competition. Rise and fall - this is how we can describe this championship for "Polytechnic". The team showed that for each game its members are always set up accordingly. And in the same vein, they won all their matches. In the end, the team achieved the 3rd place in the championship. Therefore, in the new season, we expect both the progress in the game proficiency, as well as the first place in the league.
It is impossible not to mention the victory of "Polytechnic" in the championship of Kyiv among the teams of the first league, in which the team clinched themselves a win. Assessing the rivals of "Polytechnic" in this championship, one can definitely say that none of them showed such an organization of the game, physical form, tactical training, as our team.
Each player has become better at futsal; they have confidence, stability and a clear understanding of the task. This cannot but please the fans, teammates and their coach.
In what light will we see Polytechnic the next season? It is hard to anticipate. The futsal season is over, so wait for the news about the team's summer holidays. Thanks to everyone who supported our team during the season!!!