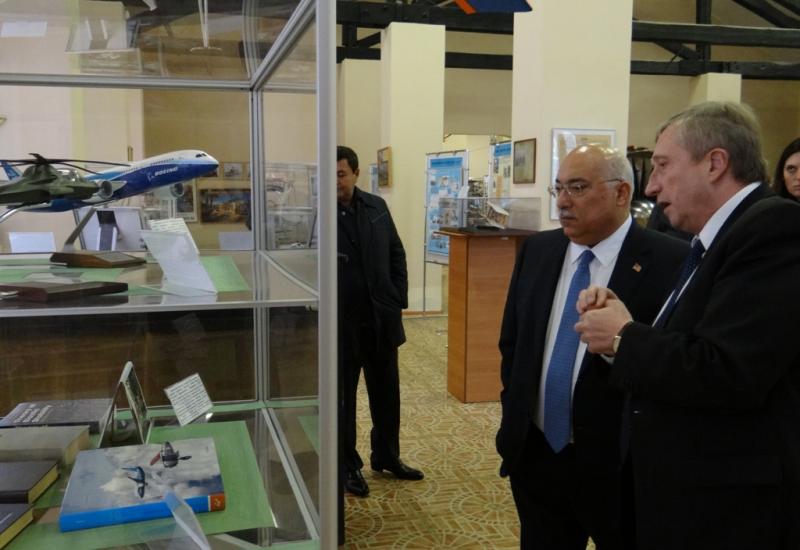 The manager of law firm, leading counsel of Democratic Party of USA, Ravi Batra, ex-permanent representative of Ukraine in OUN, Extraordinary and Plenipotentiary Ambassador of Ukraine Yurii Seregeev and representative of Fund for scientific and technical development of Ukraine, Myhailo Goihman visited NTUU "KPI" in February, 10.
Rector of NTUU "KPI", academician of Ukrainian NAS Myhailo Zgurovskyi, head of Fund for scientific and technical development named after V. S. Myhalevych, Mykola Petrenko, executive director of Scientific Park "Kyiv polytechnic" Volodymyr Gnat etc.
In the beginning of the meeting, Ravi Batra stressed that relations with Ukraine are of the great importance for United States, thus the situation here is in the scope of Democratic Party and that Ukraine and USA have great opportunities for development of mutually-beneficial cooperation in the field of science and technology.
Myhailo Zgurovskyi told guests on the academic and scientific potential of university. He turned his attention on historical features of innovative activity in KPI, starting the first years of its existence till now. Certainly, a particular attention has been paid to the innovative environment created in KPI, structure and principles of the Scientific Park "Kyiv polytechnic" activity as well as its projects, in particular Start-up school and «Sikorsky Challenge» festival. Talking about the competitions winners that are hold in terms of Festival, rector spoke also about investment of their start-ups and the overall problems of commercialization of scientific and technical students' and fellow workers' developments.
The participants of meeting discussed juridical aspects of commercialization, researchers' copyrights protection and some particularly important changes that have to be included into Ukrainian legislation in the field of intellectual property protection.
In the end, visitors examined expositions of State polytechnic museum of NTUU "KPI" and its department of aviation and space science after I. Sikorskyi.
The photo of Ravi Batra and Myhailo Zgurovskyi in the department aviation and space science after I. Sikorskyi.