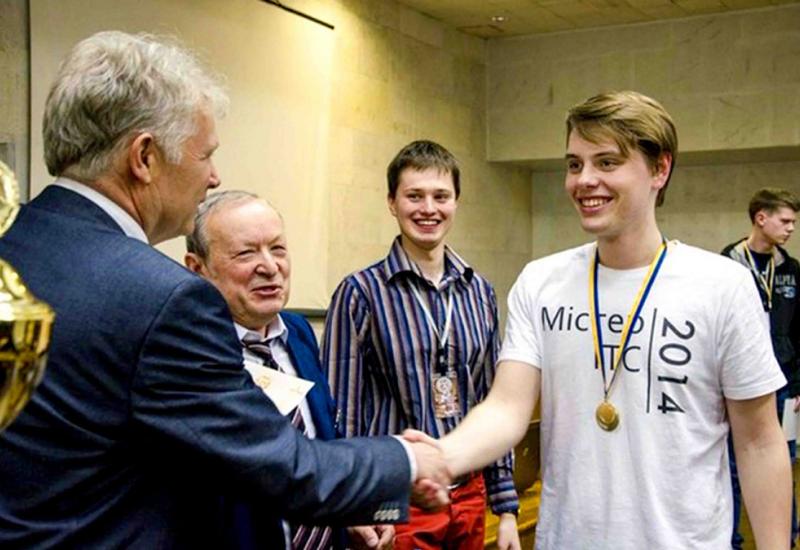 Sunny days give pleasure not only to gardeners but also athletes that went from gyms to outdoor areas. In the spring the campus has hosted numerous sporting events, in which its students have shown good results.
It is known that chess is not only an interesting game, they develop the brain and help to focus. Gleb Bufin is also sure that the skills in this game of life will not be superfluous. On April 30 at the Open championship of chess among UNIVERSITIES in Kiev "the Cup of the rector of NTUU "KPI" he won First place than proved that on ETS study not only smart, but resourceful. However, not only he is a fan of this game. TsNII has assembled a team consisting of Gleb Bufa (TS-42), Yaroslav Samsara (E-22) and Evgeniya Mereniuk (TC-33) and took second place in the sports NTUU "KPI" in chess. Well done!
Olympics KPI showed other results: April 9, one step to the victory in the volleyball team consisted of Yaroslav Kukuanas (TE-11), Sergei tooth (TK-22), Alexander Golobokov (E-22), Stanislaw Tavera (E-32), Nazar Stasiuk (TF-32) and Vitaly Kibenok (E-41). Only a little was not enough for them to defeat the opponents in the final game, so this year they got second place.
Football players also showed a good game and soon will compete for third place in the Futgym tournament. The team included: Jaroslav Fedyay, Rod Andrew, babiychuk Taras, Adam Vasyanovich Ivan Ivanov. Wish them luck, and we, from our side will support them with loud chants and applauses on stands.
In  shaping competitions our girls scored. Tournament program included a solo performance and a team of three or four participants. By summaey results ITS tokk I place. More detaily positions are divided as follows: in the first stage, Julia Lebedeva (TS-42) took second place. The second phase brought the team of Sofia Ponzel (E-42), Pauline Kravchuk (E-42) and Tatiana Kharchenko (E-42) And the place on the third stage, Elizabeth Minawa (TS-42), Elena Petrenko (E-42), Julia Lebedeva (TS-42) and Jan Yarmolenko (TS-42) took second place. The result pleases us, the girls were on top!
Fighter Mikhail Kuzmich from gr.TZ-31 won in two categories of the Olympics: freestyle wrestling and combat Sambo (category 65 kg). The male is not called in vane the strongest!
The athletics competition won the team of ETS ran the relay in 2 minutes. 53 sec. Team members were Vladimir Pavlenko (TC-31), Olga sklarek (TS-42), Yuri Bolshakov (TC-31), Marina Guzowski (TC-21), captain Taras Cleaver (TC-31).
Hope for new victories in various sports. It is known that the work on ourselves and our body is the most difficult, but after studying at KPI we can say that sports activities are only our pleasure!