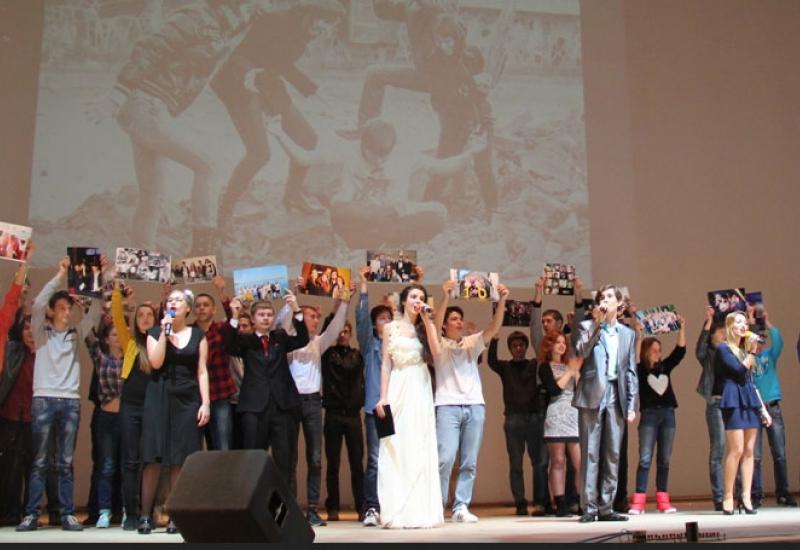 Anniversary evenings of Physics and technology institute a number of master classes for students from graduates of FTI "IPT family Forum" in a conference hall of the Academic council of KPI, among them - a teleconference with the graduate of FTI Egor Anchishkina preceded. Egor with partners convinced of the 2006th the whole world that the Ukrainian startup on a face recognition on video Viewdle - the best in Europe.
Students, graduates, employees, guests of Physics and Technology faculty gathered in the KPI recreation center hall. The vice rector of NTUU "KPI" for perspective development, the director of FTI from 1995 to 2015 professor Alexey Nikolaevich Novikov remembered the key moments from Physics and Technology faculty history, congratulated all attendees. Among guests there were representatives of NTUU "KPI" and the leading average educational institutions. The deputy director of IPSA V.D. Romanenko acted with memories of creation of Physics and Technology faculty. A friendly staff of FTI the director of Polytechnical lyceum Yu.V.Kirichkov, delegation of the Kiev natural and mathematical lyceum No. 145 congratulated. The graduate of FTI, the director of the company "Infoseyf" Victor Zhora made as IT words of gratitude of the native Alma Mater.
All with pleasure watched action which was developed on a scene. Especially effectively students and teachers of FTI in the general tango acted. Number "Old Photos" from which it became clear was very interesting that FTI is a close-knit and cheerful family.