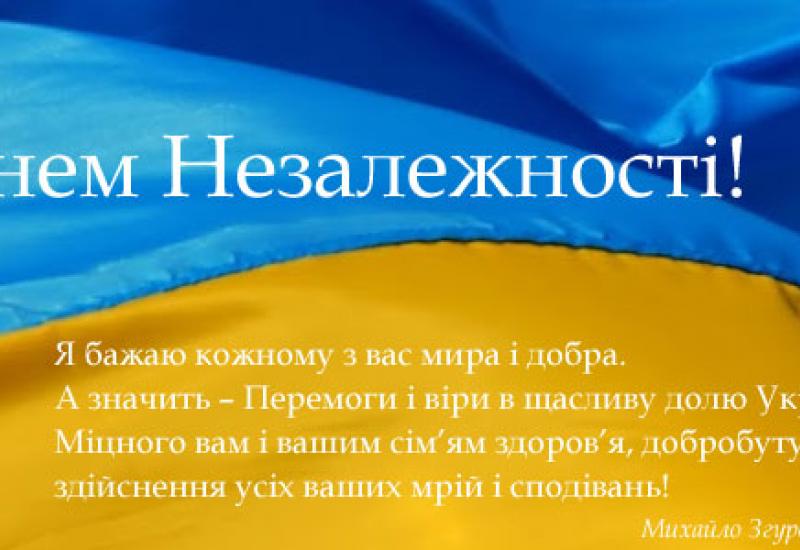 Ukraine has been struggling for its independence for a long time. Thus, August, 24th 1991 became the symbol of new era in the history of our nation, milestone from which the new future advance into sovereign, independent Ukraine started. Since, to be free means to be a master of your own destiny, land, to be a creator of your own life!
Ukraine has been struggling for the right to be the state in the fight for sovereignty and independence. Even today its best sons and daughters continue the fight at the East of Ukraine.
The words from the Hymn "We'll not spare either our souls or bodies to get freedom" are perceived not only as poetic oratory – they acquired fierce reality. Every single day our fellow citizens spare their souls and bodies for Ukraine. Students and colleagues of National Technical University of Ukraine "Kyiv Polytechnic Institute" are among them. Two out of seven our deceased were rewarded as the Heroes of Ukraine afterlife. Eternal glory and memory to them!
This year the Independence Day is an opportunity to group together, an opportunity to feel each other's support and once again confirm our solidarity in that nobody will ever make our nation fall on knees. Ukraine is and will be independent!
Preconditions for prosperity of independent Ukraine were created by cooperation of many generations of Ukrainians. The future of our country depends on our integrity and persistence.
I wish peace and goodness to you! That is, I wish you victory and faith in fortunate destiny of Ukraine! Strong health and wealth to you and your families and let all your dreams and expectations come true!
Happy Independence Day!