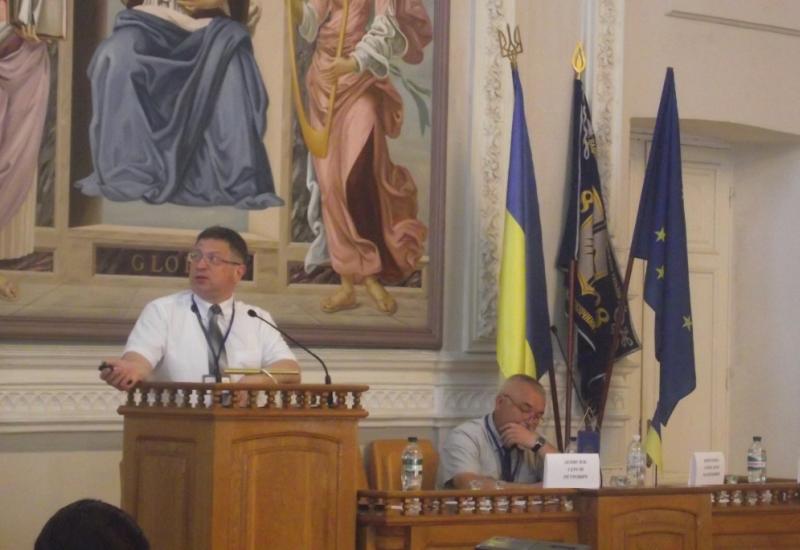 The fourth international conference "Intelligent energy systems - ESS'15" was opened in June, 9, in NTUU "KPI". The National Academy of Sciences of Ukraine, National technical university "Kyiv polytechnic institute" and others were the hosts of the conference.
200 scientists and staff members of IEE, FEA, FEL, specialists from other Ukrainian cities as well as foreign guests from Poland, Moldavia, Kazakhstan took part in the conference. 75 speeches are planned to listened and discussed.
5 plenary speeches were listened on the opening date. They are: Smart Grid – the priorities of modern scientific, technical and innovative policy (director of the Institute of Energy Saving and Energy Management of NTUU "KPI", professor Denysiuk S. P., academician of HAS of Ukraine Stognii B. S., director of Institute of electrodynamics of NAS of Ukraine Kyrylenko O. V. ); "Controlled compact electro transmitters 110-750 kW" (Postolatyi V. M. from Energy Institute of Science Academy of Moldavia); "High capacity converters for special applications" (Ryszard Strzelecki from Institute of Electric Engineering of Marine university of Gdynia, Poland); "Dependence of excessive losses in three-phased power supply systems on reactive force and pulsing of instant active power" (Zhemerov G. G. from National technical university "Kharkiv polytechnic institute" and Tugai D. V. from Kharkiv national university of local economies after Beketov A. M.); "Intelligent system of automatic control of production facilities on the basis of SPLK SIMATIC S7 – 1200" (Kompesbaieva A.A, Kim O. S., Auezova A. M., Abdulina Z. V. – members of non-commercial organization "Almaty university of energy and communication", Kazakhstan)
The scientists will be working according to their sections in science and research library of NTUU "KPI"
The picture of director of Institute of Energy Saving and Energy Management of NYUU "KPI" Denysiuk S. P. delivering his speech.