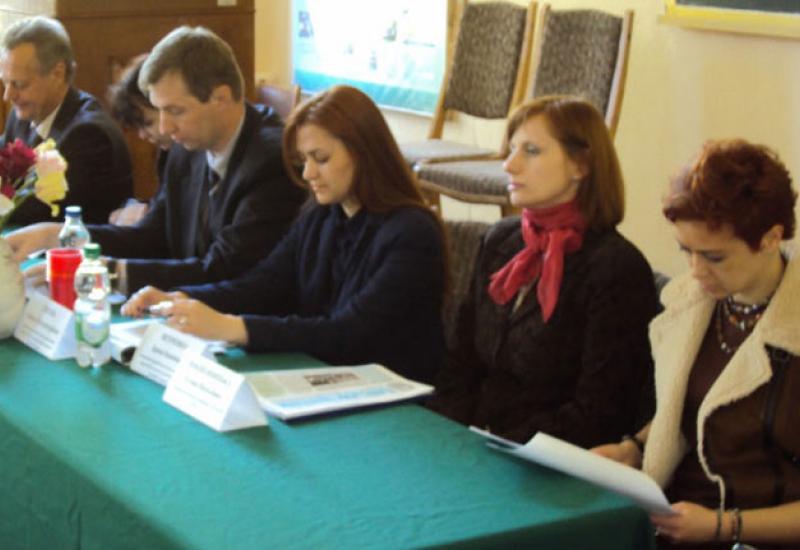 In today's world the intellectual property rights is one of the most effective mechanisms to regulate the social, economic, scientific, technological, innovative and market-oriented policies of the international community. World Intellectual Property Day, which is celebrated annually on April 26 provides an opportunity to highlight the importance of innovation in the everyday life and development of society.
April 28, 2014 in the "KPI" on the occasion of World Intellectual Property Day on the initiative of the Institute of Mechanical Engineering IME (Head.  Prof. Strucihski VB) and supported by the Department of Science and Innovation of the University, in order to increase legal awareness in the field of intellectual Property held a seminar for the students and teachers of the specialty "Intellectual Property" IME, Faculty of sociology and Law, the members of the Expert Advisory Committee on intellectual Property and the staff of the Department of Science and Innovation NTUU"KPI" with the participation of leading specialists of Institute of Intellectual Property of the National Academy of Legal Sciences Ukraine.
The seminar presentations on current issues in intellectual property are: "Patent trolling in Ukraine" (SA Petrenko, head of expert studies, Ph.D., a certified forensic expert on intellectual property, patent attorney of Ukraine); "National Technology Transfer Network NTTN" (T. Pokshevnitska, manager of the National Technology Transfer Network); "Copyright protection on the character as part of the works" (I. Petrenko, researcher at the Department of copyright Institute of Intellectual Property, the executive secretary of the journal "Theory and Practice of Intellectual Property"); "Karaoke as a way to use of copyright and related rights" (L.Chernenko, a senior researcher at the Department of Industrial Property); "Practical and theoretical aspects of the use of geographical indications of origin as a domain name" (A. Piseva, leading specialist of industrial property).
The seminar was opened by the first Deputy Vice-Chancellor for Research, V. Barbash. He read out greetings with the World Intellectual Property Day from Rector NTUU"KPI" Academician of NASU Michael Zgurovsky and congratulated those present on the occasion, stressed the importance of innovation as a component of the knowledge triangle, which defines the activity of the leading universities in research type, presented the results of innovation activities of the University for 2013 and the holding in 2014 of the Third All-Ukrainian competition of innovative projects "Sikorsky challenge", presented certificates of appreciation best inventors and activists in the field of intellectual property.