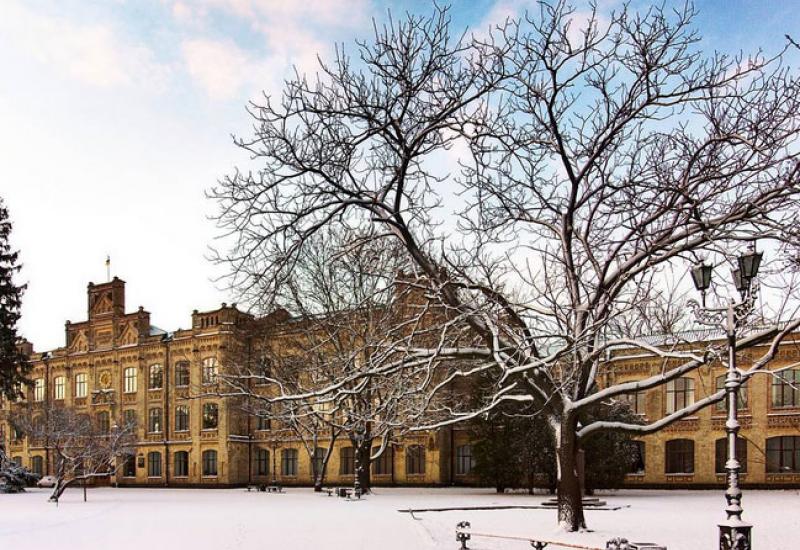 Pursuant to the decision of the Academic Council of the National University of Ukraine "Kyiv Polytechnic Institute" on January 17, 2011, protocol number 1, lists of the winners of competition  NTUU "KPI" in the "Teacher-researcher - 2010", "Young teacher-researcher - 2010" and "Leader of the year". Congratulations to the winners of  competition NTUU "KPI".
"Teacher-researcher - 2010"
Bezvesilna Olena, FIE, IE
Bidyuk Petro Ivanovych, IASA, MMSA
Bohorosh Olexandr Terentiyovych
Volodarsky Eugen Tymofiyovych, FAS, AED
Globa Larysa Sergiyivna, ITS, ITM
Deshko Valery Ivanovych, IESEM, TE
Kyesova Lyubov Oleksandrivna, FHOE, TEUT, NPS
Kravchuk Sergiy Oleksandrovych, ITS, ZT
Kuznetsov Yuriy Mykolayovych, IME, KVM
Kuznetsov Valeriy Dmytrovych, FW, IP
Lozhkin Georgiy Volodymyrovych, FSL, PiP
Lugovskiy Olexandr Fedorovychm, IME, PGM
Maslyanko Pavlo Pavlovych, FAM, PMA
Melnyk Victoria Mykolaivna, FBT, BI
Mikulonok Igor Olegovych, FCE, MAHNV
Pankratova Natalia Dmytrivna, IASA, MMSA
Petrakov Yuriy Volodymyrovych, IME, TM
Petrenko Anatoliy Ivanovych, IASA, SP
Pogrebova Inna Sergiyivna, FCT, TEHV
Ravska Natalia Sergiyivna, IME, ITM
Sivetsky Volodymyr Ivanovych, FCE, HPSM
Spivak Victor Myhaylovych, FE, FW, RI
Strutynsky Vasyl Borysovych, IME, KVM
Titov Vyacheslav Andriyovych, IME, MPM, RP
Shcherbyna Valeriy Yuriyovych, FCT, HPSM
Yurchuk Volodymyr Petrovych, FPM, NGI, KG
Yamnenko Julia Sergiyivna, FE, PE
"Young teacher-researcher - 2010"
Vovk Vyacheslav Volodymyrovych, IME, ITM
Horobets Oksana Yuriyivna, FPM, Z, EF
Gusynin Andriy Vyacheslavovych, IMEF, MKTM
Zakladny Oleg Oleksandrovych, IESEM, EP
Ischenko Anna Mykolayivna, FSL, F
Kavtysh Oksana Petrivna, FMM, EP
Kasyanov Pavlo Olegovych, IASA, MMSA
Kyseleva Olga Gennadiyivna, ,IMEF, LDK
Kovalets Olga Yakivna, FBT, BI
Kochanovsky Vasyl Olexandrovych, IPP, MAVP
Kreydych Iryna Mykolayivna, FMM, TPE
Loskutova Tetyana Volodymyrivna, FPE, MTO
Melnychenko Anatoliy Anatoliyovych, FSL, F
Nedashkivska Nadiya Ivanivna, IASA, MMSA
Serebrennikov Bohdan Sergiyovych, FMM, ME
Simchenko Natalia Oleksandrivna, FMM, E
Skulysh Maria Anatoliyivna, ITS, ITM
Tkachenko Tetyana Petrivna, FMM, EP
Trapezon Kyrylo Olexandrovych,FE, ZT, RI
Khokhlov Yuriy Vitaliyovych, FE, PE
Shovkalyuk Maryna Myhaylivna, IESEM, TE
Yurchyshyn Oksana Yaroslavivna, IME, KVM
Yamshynsky Myhaylo Myhaylovych, FPI, LVCHKM
"Leader of the year"
Kolobrodov Valentyn Georgiyovych, FIE, O, OEP
Fokin Andriy Arturovych, FCT, OH, TOR